The Left's Road Leads to Manchester
Written by Robert Spencer
Published: 25 May 2017
The Left's Road Leads to Manchester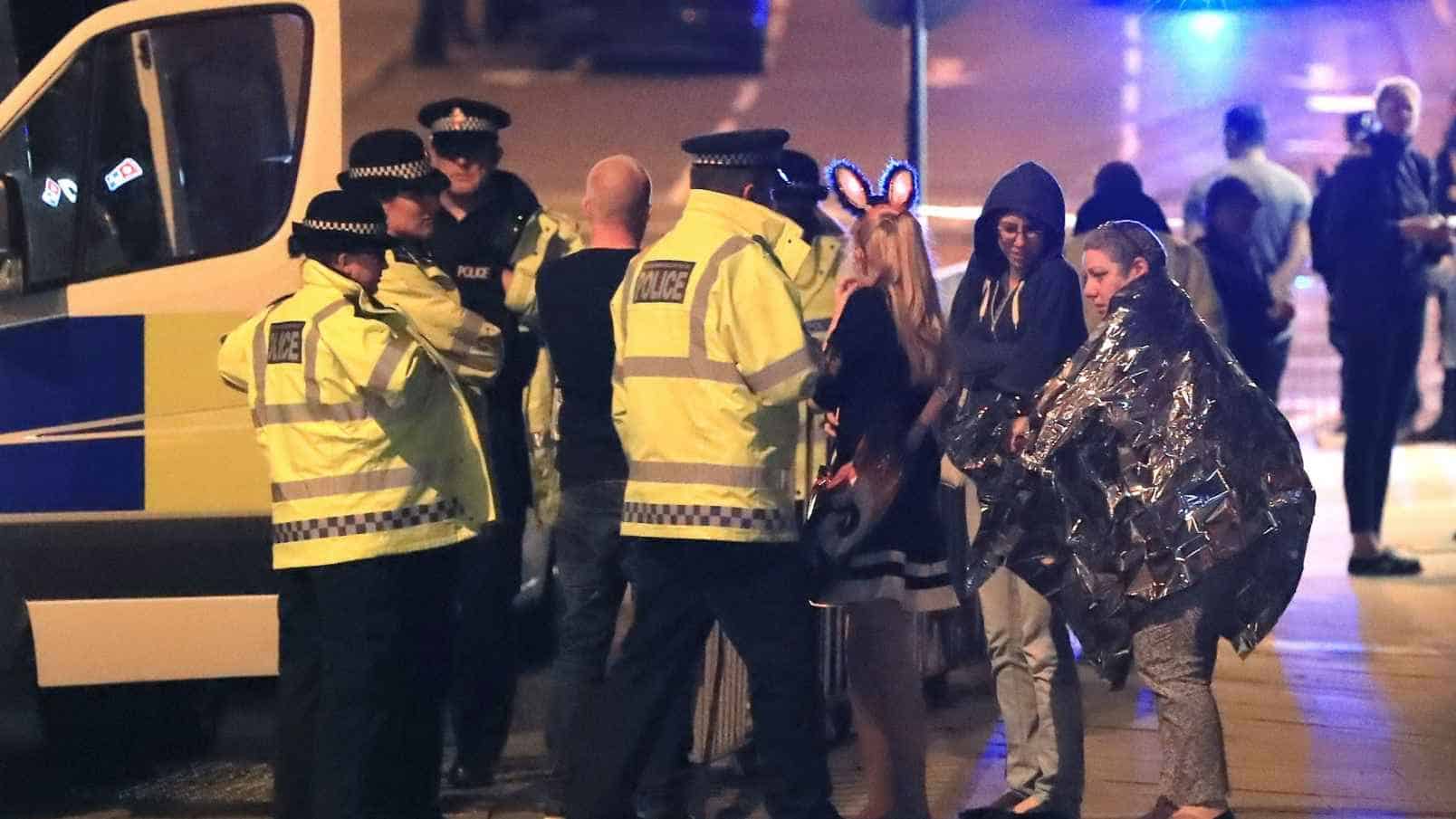 On Monday night, a mass murderer killed 22 people and injured 59 at an Ariana Grande concert in Manchester, England.
The perpetrator was a man named Salman Ramadan Abedi, a man whom friends described as a "devout" Muslim who had memorized the entire Qur'an. He was known to British authorities as a terror threat and had been in touch with a recruiter for the Islamic State (ISIS).
I hadn't heard of Salman Abedi before he murdered all those little girls and their friends and family members at the Ariana Grande concert, but when I recently spoke at Truman State University in Missouri, the University at Buffalo, and Gettysburg College, and then at an event in Iceland, I discussed the belief system that incites people such as Salman Abedi to violence. I explored the ways in which jihad terrorists use the texts and teachings of Islam to justify violence and make recruits among peaceful Muslims, and the texts of the Qur'an and Islamic law that call upon Muslims to wage war against those who do not believe in Islam.
For this, the three universities and the Icelandic press treated my presence in the country as if Josef Goebbels had stopped by for a visit. A petition demanding that my Truman State appearance be canceled called me "rabble rouser, inflammatory speaker, and outright Islamaphobe [sic]," and claimed that I have "an agenda of hate and violence." It further claimed that "allowing Spencer on this campus is detrimental to the safety and well-being of this university's community members." Others called for me to be physically attacked.
A similar petition at the University at Buffalo charged: "Spencer's scheduled talk poses the very real risk of inciting acts of violence on campus between student communities." A Gettysburg College student claimed, without providing any evidence, that my work has been "used as a basis for hate crimes against Muslims in the United States."
The Icelandic press wrote in the same vein. The Reykjavik Grapevine warned: "Known Islamophobe To Hold Conference At Grand Hotel, Protest Likely." After I left, the Iceland Monitor observed that "US lecturer and Islamophobe Robert Spencer…gave a lecture on what he calls the 'Jihad Threat' in Reykjavik recently."
While I was there, several interviewers accused me of casting unjust suspicion upon the small Muslim community in Iceland, and worried that Muslims in Iceland might be attacked by vigilantes in the wake of my lecture. Virtually every news story about my Icelandic visit, like the petitions and news stories about my visits to those three universities, contained the information that Norwegian mass murderer Anders Breivik had mentioned me numerous times in his manifesto. None of them noted the differences between his beliefs and mine; or the fact that he started planning violence in the 1990s, before I had published anything about the jihad threat; or the fact that he criticized me in that same manifesto for not inciting violence; or the fact that he also quoted many people across the ideological spectrum, including Barack Obama, Tony Blair, and Condoleezza Rice, who are never questioned about their possible role in inciting him to kill.
The message was consistent and clear: Spencer is a dangerous person whose work threatens the safety of innocent people. He speaks about a threat where there is none.
Now it has been several weeks since I spoke at those three academic institutions and in Reykjavik, where a Leftist who was no doubt incited to act against me by the venomous coverage I received in the Icelandic media poisoned me. In that span, have any Muslims at Truman State, the University at Buffalo, Gettysburg College or anywhere in Iceland been brutalized by those who heard me speak? No. Has any Muslim anywhere been murdered by an "Islamophobe"?
No. But twenty-two people are dead in Britain at the hands of a man who is a manifestation of, as the Iceland Monitor put it, what I call the jihad threat. That threat is real, and growing worldwide, as the evidence of 30,000 jihad attacks worldwide since 9/11 shows.
Anders Breivik was a madman, a psychopath with no coherent world view. Those who disagree should try to account for the fact that this murderous "Islamophobe" counseled collaboration with the jihad terror groups Hamas and al-Qaeda. He did not represent the violent outcome of "Islamophobic" rhetoric. That there have been no other "Islamophobic" killers either before or after him is further evidence of this.
What his continuing notoriety actually represents is the avidity of the Left and the establishment media to stigmatize and demonize, and thereby marginalize and silence those who are calling attention to what is an actual threat: that of Islamic jihad.
Within the past year, there have been murderous jihad attacks in Orlando, Florida; Magnanville, France; Würzburg, Germany; Ansbach, Germany; Rouen, France; Ohio State University; Berlin; and now Manchester. I've listed only the attacks in Europe and the U.S.; there were many others elsewhere in that span as well. In the ones I've listed, 90 people were killed, all by Muslims who took the exhortations to kill that are contained in the Qur'an and Sunnah to heart.
Featured GOA News & Updates