Hunting Under Attack in the U.S. Senate
Written by Erich Pratt
Published: 25 May 2017
Hunting Under Attack in the U.S. Senate


Click on the Take Action button to urge your Senator's to cosponsor S. 59, the "Hearing Protection Act," and to support this bill when it is considered by the Senate.
---
Put the Second Amendment on offense by becoming a GOA Patriot member today!
---
Time to Counter by Moving the "Hearing Protection Act" 
Dear Friend:
I want to solicit your assistance on two fronts.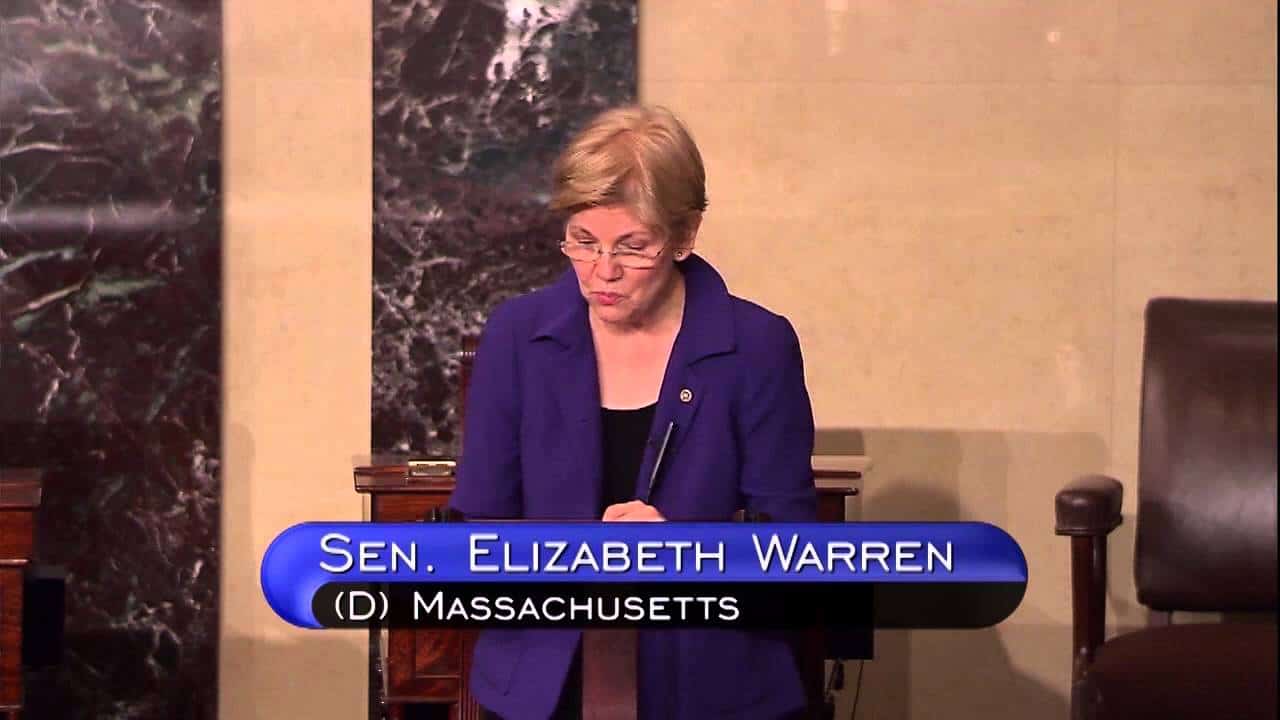 First, Gun Owners of America needs your help to stop anti-gun Massachusetts Senator Elizabeth Warren (D) from scoring an anti-gun coup.
Second, I want to remind you that one of the best ways you can support Gun Owners of America is by becoming a GOA Patriot member.
GOA Patriots are monthly contributors who are serious about defending the Second Amendment. 
Not only will you help GOA stay on the front lines, you will get a great-looking GOA cap as a thank you!
GOA Successfully Working to Block Possible Attacks on Hunters
A week ago, the Senate HELP Committee — seriously, that's its real acronym:  HELP! — voted out legislation which would revamp regulation of over-the-counter hearing aids. 
The legislation is crafted by Senator Elizabeth Warren.
In the pro-gun House, representatives recognized that similar legislation might have ramifications for hunting-related listening devices.
Several news outlets covered GOA's progress on this legislation, and noted how GOA is leading the fight against gun control.
Says BearingArms.com: "Things are getting heated in the gun world, especially with gun control advocates doing everything in their power to defeat the Second Amendment. But there's one group who has ramped up [the pressure]: Gun Owners of America (GOA)."
And Guns.com reported that, "Gun Owners of America told House lawmakers last week to delete 'anti-gun' language added to a prescription drug bill winding its way through Congress."
The results have been encouraging.
Under the auspices of pro-gun champion Richard Hudson (R-NC) and the Energy and Commerce Committee Chairman Greg Walden (R-OR), GOA worked with Representatives who agreed to language alleviating any potential impact on guns. 
But so far, this pro-gun language has not been agreed to in the Senate. 
Hence, the bigger question is this:  If Congress is going to protect people's hearing, how about deregulating suppressors?
GOA Working to Deregulate Suppressors
On January 9, Senator Mike Crapo (R-ID) introduced legislation to allow gun owners to protect their hearing by removing suppressors from the requirements of the National Firearms Act. 
If Warren is allowed to move her legislation forward — on behalf of her wealthy constituent, Bose electronics — legislation to protect the hearing of hunters ought to be allowed to proceed in tandem. 
As it now stands, firearms suppressors, which are little more than elaborate metal tubes, are treated like machine guns under federal law. 
To obtain one, you have to pay a hefty tax, submit fingerprints, undergo an elaborate FBI background check, and (under illegal Obama directives) obtain the permission of sometimes-hostile local law enforcement. 
There are at least two ironies to this:  The first is that it's pretty easy to make a makeshift suppressor.  The second is that, even in gun-hating countries like Norway, suppressors are actively encouraged as hearing-protection measures. 
Tragically, the anti-health aspects of the 1934 National Firearms Act were written on the basis of mythology that Al Capone could use "silencers" to mow down "G-Men."  
This storybook fiction is foolish from a variety of standpoints — not the least of which is the fact that "suppressors" are not "silent."
So gun owners — and public health experts — are now asking why public health should be sacrificed on the altar of some comic book scenario that defines a "machine gun" to include a metal tube. 
But, one way or another, it's time for the Senate and the House to take a stand on this health issue.  
And the Senate, in particular, should not allow the anti-gun Warren to put "points on the board" without considering how the hearing of gun owners can be protected at the same time. 
So please contact your Senator's.  Urge them to cosponsor S. 59, and to support the "Hearing Protection Act" when it is considered by the Senate.
Sincerely,
Erich Pratt
Executive Director
P.S. Please consider becoming a monthly contributor and joining the GOA Patriot club.  And please urge your Senator's to cosponsor S. 59, the "Hearing Protection Act," and to support this bill when it is considered by the Senate.
Featured GOA News & Updates