"The Second Amendment Isn't About Hunting,
But Hunters Should Be About The Second  Amendment."
The United States was founded on principles of freedom. Hunters appreciate these principles and have played a role in defending American values since our country's beginning.
Today, our freedoms face unprecedented challenges, and hunters must engage like never before in our nation's politics in order to keep America standing as the World's greatest beacon of freedom.
With over 15 million licensed hunters in the United States, hunters represent a powerful voting group who must stand as strong supporters of our Constitutional Rights.
Our mission is to:
Educate and mobilize hunters to be active 2nd Amendment supporters
Recruit hunters to become politically active at the local, state, and national levels
Combat 2nd Amendment apathy within the hunting community
Demonstrate the safe and ethical use of firearms in hunting
Protect the American hunting tradition and ensure hunting opportunities for all hunters
Download program brochure here.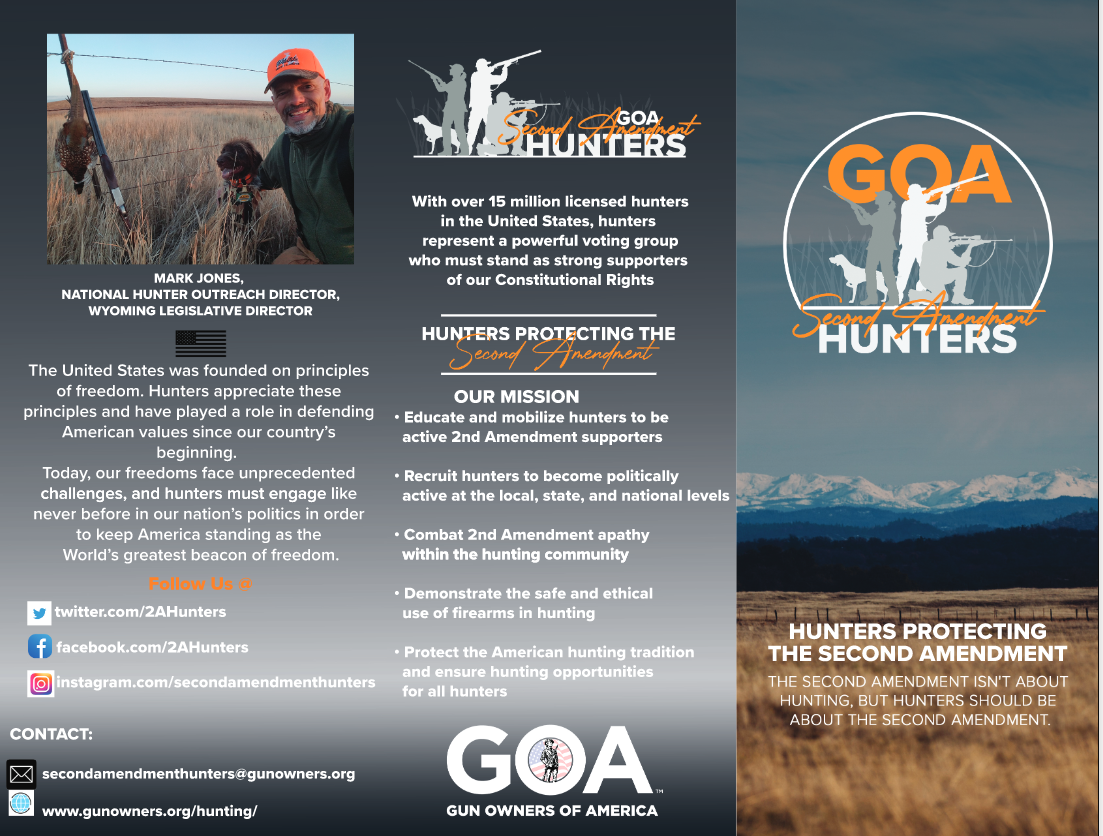 Contact us here with questions or comments.  Follow Us @