Concealed Carrier Stops Potential Mass Shooting Inside Texas Sports Bar, Killing Gunman
Written by Brandon Curtis
Published: 04 May 2017
Concealed Carrier Stops Potential Mass Shooting Inside Texas Sports Bar, Killing Gunman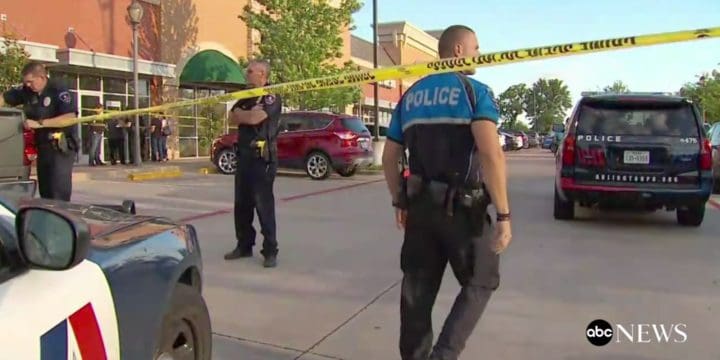 ARLINGTON, TEXAS — An angry man stormed into Zona Caliente Sports Bar & Grill a little after 6 pm local time, armed with two fully loaded pistols and two knives. The man, identified as James Jones, killed one employee before meeting his opposition; an armed citizen.
From CW33;
About 15 people were having dinner Wednesday night when James Jones stormed into the restaurant on South Cooper. Witnesses say Jones entered the bar and confronted Cesar Perez, the bar's manager.
"Jones began yelling but was incoherent," Arlington PD Lt. Christopher Cook said in a statement.
Perez approached Jones in an effort to calm him down, which led Jones to fatally shooting Perez in the head and chest.
Before Jones could kill again, a customer with a concealed carry permit drew his pistol. After telling his wife to take cover, the armed customer shot and killed Jones.
Police tell news outlets that it's too early to give a motive, or if Jones knew the employee that he ended up killing.
While we don't know the identity of the armed citizen, we commend his actions and are confident that he saved lives during yesterday's incident. This is a fine example of an armed citizen being at the right place at the right time, and unfortunately being forced to shoot another human being.
Featured GOA News & Updates