Training Up the Next Generation of Gun Owners
Written by Tim Macy
Published: 03 May 2017
Training Up the Next Generation of Gun Owners
Dear Friend:
You know the war we are engaged in, as we fight to preserve our gun rights.
Anti-gun liberals want to keep the youth of this country ignorant and disarmed.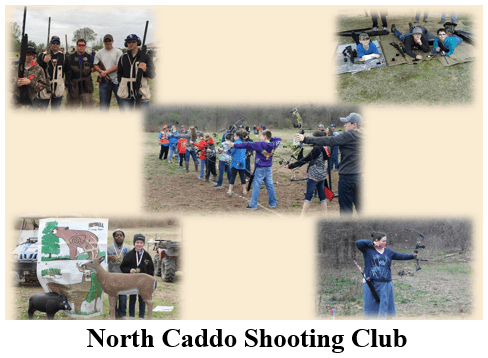 They oppose bills to teach firearms instruction in the schools.
They expel children from school if they bite a pop tart into the shape of a gun.
And speaking of education, teachers routinely denigrate our Second Amendment rights, while praising the UN Declaration of Rights.
If gun grabbers had their way, they would make every gun in the country resemble the "twisted gun" statue in front of the United Nations.
That's why at Gun Owners of America, we tip our hat to folks who are training up the next generation.
Groups like the North Caddo Shooting Club near Mooringsport, Louisiana.
The North Caddo Shooting Club began in 2013, hosting 4H shooting sports for approximately 15 kids.  But in the past 5 years, they have grown into a program that now provides shooting sports opportunities to over 100 kids.
They are the headquarters for S3DA archery and AIM Youth Trapshooting in northern Louisiana. 
Their goals include certified skeet and trap fields, sporting clay fields, 2-50 yard rifle ranges, a 1-100 yard rifle range and a 1-50 yard muzzle loader/pistol range, as well as indoor archery facilities and 3-D archery ranges, to train hundreds more kids.
The total projected cost for the project is $250,000. 
If you are interested in helping with this cost, they are looking for businesses and individuals who would be willing to make a donation, to help them provide this opportunity to the youth of Caddo Parish.  Donors will receive a donation letter showing their donation as 100% tax deductible.
If you would like to help them reach their goal in training the next generation, please consider sending them a donation. You can do it one of three ways:
1. Check or Money Order may be made payable and mailed to:  
North Caddo Shooting Club
108 Louise Lane
Shreveport, LA 71107
2.  Credit Card  
(Invoice will be emailed. Please complete form and mail to above address or email them at ncscshoo[email protected] and include your name, address, and gift amount.)
3. Direct Pay through Pay Pal at:  [email protected]   
(Please include name and address in the memo section)
Thank you for your interest in helping to educate the next generation.
Sincerely,
Tim Macy
Chairman
P.S. For more information, you can contact the club's President, Casey Hall, at 318-349-6721 or [email protected].