Gun control stalls in PA capitol
Written by Erich Pratt
Published: 29 June 2018
Gun Control Fails to Advance in Harrisburg

---

Not a GOA member yet? You can join Gun Owners of America for only $20.
---
Thank You for Your Activism!
Dear Friend:
The Pennsylvania House has adjourned for the summer without passing a single piece of Bloomberg agenda.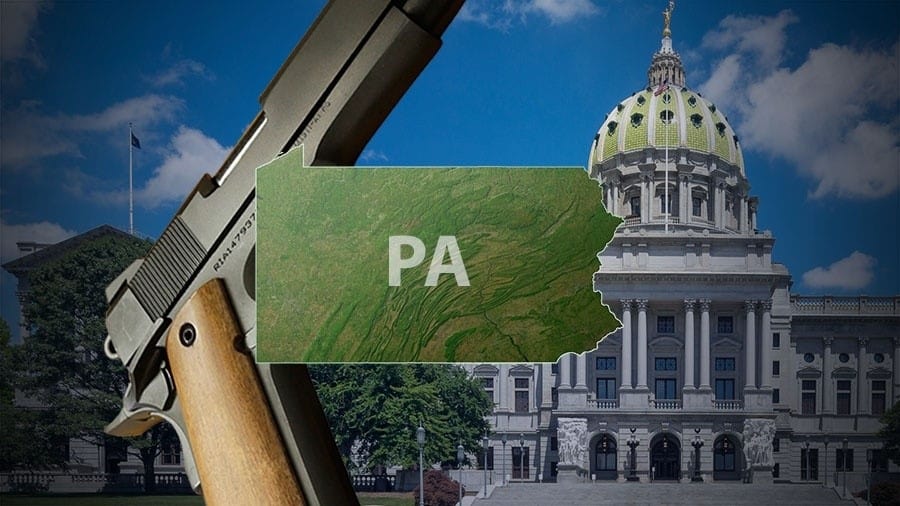 Gun grabbers had a long agenda, and they were optimistic that they could exploit tragedy in order to transform Pennsylvania into an anti-gun state.
Instead, all of their bills were set aside, starting with the star chamber-style Gun Confiscation Order bill (HB 2227), and moving on to Bloomberg's Universal Background Registries (HB 1400).
Both of these bills are almost certainly dead for the year, thanks, in large part, to the active engagement of gun owners like you.
And so I wanted to personally thank you for taking action on our recent alert — it makes a tremendous difference!
Grassroots Activism is Crucial
You just can't underestimate how important your activism is.
While some Republicans were trying to hammer out a compromise, your principled voice was giving "air cover" for pro-gun heroes — like Reps. Daryl Metcalfe, Aaron Bernstine, Frank Ryan, and Rick Saccone in the legislature — who were urging their fellow Republicans to oppose ALL Gun Control.
So working together — along with pro-gun state groups like Firearms Owners Against Crime (FOAC) — we were able to kill the aforementioned bills, in addition to stalling other anti-gun legislation.
Compromising Republican identifies with Moms Demand Action
One of the nightmarish proposals gained significant traction only because of RINOs (Republicans In Name Only) like Rep. Marguerite Quinn of Bucks County, who hurled threats and insults at her GOP colleagues.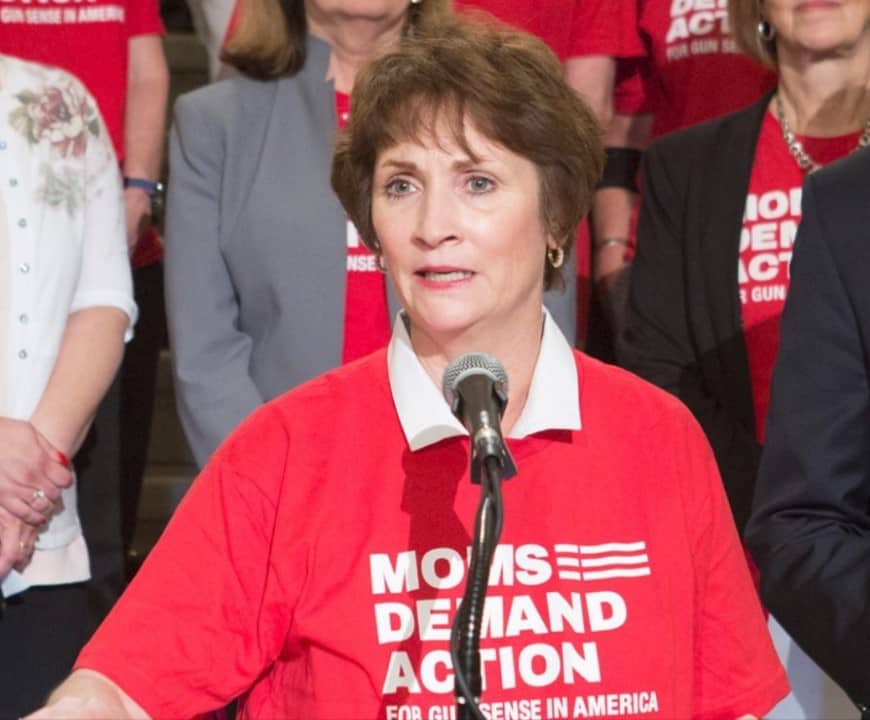 After her defeat, she donned a Bloomberg tee-shirt and hurled venom at Republicans on the steps of the capital.
So congratulations on your good work.
Have a great summer. When the legislature comes back in September, we still may have some fights ahead.
In Liberty,
Erich Pratt
Executive Director
Follow me on Twitter: @erichmpratt
P.S. It's because of your support that GOA is able to engage in battles like this in Pennsylvania. If you've let your membership lapse, please make sure to renew your membership in Gun Owners of America today for only $20!