Vote for Michael Cloud for Congress
Written by admin
Published: 27 June 2018
Support the Second Amendment
Vote for Michael Cloud for Congress
Dear Friend,
There's a special election coming up fast in your Congressional District, and it is an important one for your Second Amendment rights.
Gun Owners of America is endorsing Michael Cloud to fill the unexpired term for the 27th District, the seat vacated by Rep. Blake Farenthold.
Michael Cloud is a 100% gun rights supporter and "A" rated by Gun Owners of America.
And we need people like Michael RIGHT NOW in the halls of Congress.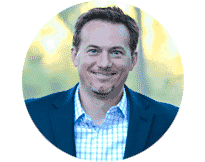 The anti-gun left is on a rampage. They want to ban semi-automatic firearms, register gun owners, and create a system where you could lose your gun rights without due process.
They also want to win every seat they can in Texas. In fact, turning Texas "Blue" is one of their highest priorities.
You see, anti-gun Democrats are chomping at the bit to get Nancy Pelosi back in the Speaker's chair, and to make Chuck Schumer the powerful Senate Majority Leader.
If either of those happen, any pro-gun legislative efforts in Congress will grind to a halt. Instead, we will see a new semi-auto ban, gun confiscation orders disguised as "red flag" laws, and a whole lot more.
The special election in on Saturday, June 30th.
This election will fill the rest of Blake Farenthold's term. The representative for the full two-year term will be selected in November.
Michael Cloud won the district's primary runoff in May, and he will face anti-gun Democrat Eric Holguin in November.
Both of these names, along with seven others, will also appear on the ballot on June 30th. Whoever wins the special election next Saturday, will become the actual Representative for a few months, and therefore, will have a leg up in running for reelection in November.
If it's the Democrat, you can expect Nancy Pelosi and her cohorts to pour in money to hold onto the seat.
Turnout will be low in this election.
Voters in the 27th Congressional have already voted twice so far this year, and the other side is hoping you won't show up. Plus, it's a Saturday election in the summer, which could drive the number of voters down even further.
But we can't stop now. If every Second Amendment supporter…every gun owner…turns out to the polls on June 30th, Michael Cloud will win. If we don't, he may not. It's that simple.
So please, make it a point to get to the polls for the special election. And make sure every pro-gunner you know turns out as well.
You can learn more about Michael Cloud at www.cloudforcongress.com.
Sincerely,
Tim Macy
Chairman
P.S. The special election in the 27th Congressional District is coming up fast, on Saturday, June 30th. Gun Owners of America urges every Second Amendment supporter to vote for Michael Cloud for Congress. Turnout will be low, so that makes your vote that much more important. Please get out to vote on June 30th, and bring your family and friends along with you.
Paid for by Gun Owners of America. Not authorized by any candidate or candidate's committee.