Nevada's Universal Background Checks law gets blocked
Written by Mark Robinson
Published: 28 December 2016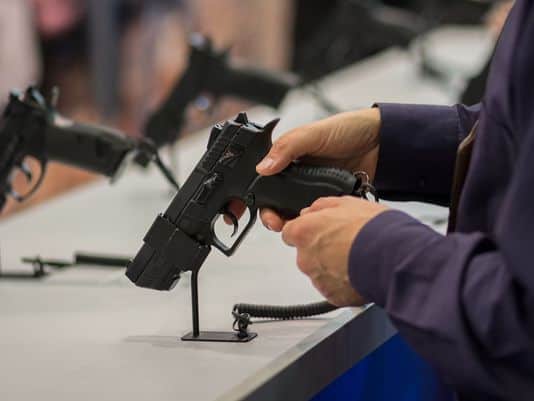 The expansion of gun background checks approved by Nevada voters last month will not happen as expected, based on an opinion released Wednesday by the Nevada Attorney General [Republican Adam Laxalt].
Ballot Question 1 requires that private party gun transfers – with a few exceptions – be subject to a federal background check through the National Instant Criminal Background Check System administered by the FBI.
The FBI sent a letter Dec. 14 to the state of Nevada's Department of Public Safety saying it would not conduct these checks. The department asked for a legal opinion on the letter's ramifications.
Read: Nevada AG's opinion, FBI letter
Because the text of the new Background Check Act says private-party transfers and sales must be done through the FBI background check system, the Nevada Attorney General's Office opinion states, "citizens may not be prosecuted for their inability to comply with the Act unless and until the FBI changes its public position and agrees to conduct the background checks consistent with the Act."
In a statement, the attorney general's office said, "without this central feature (the FBI background check), the Background Check Act cannot commence."
The main reason given by the FBI for why it would not conduct the check is that "the recent passage of the Nevada legislation regarding background checks for private sales cannot dictate how federal resources are applied."
In other words, it would require additional staffing or resources at the FBI to handle the work arising from Nevada's expansion of background checks.
Nevada is one of 12 "points of contact" states that run their own gun background checks rather than relying solely on the FBI's system.
When someone buys a gun from a federally licensed dealer in Nevada, the dealer contacts the Nevada Central Repository. Someone there runs the name through a number of databases not used by the FBI, including those for state mental health records and misdemeanor domestic battery convictions. The state repository also pings the FBI database to see if the gun buyer is flagged there, too. This requires no additional staffing at the federal level.
If the crafters of the ballot question had required that the state repository be contacted, this likely would have required a fiscal note telling how much this additional work would cost the state budget.