Dial 911 – and Be Ignored
Written by Liberty News Daily
Published: 28 December 2016
Dial 911 – and Be Ignored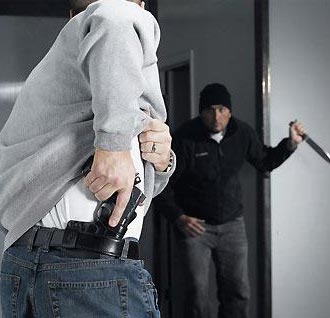 As the oft-recited truism tells us, when second counts, the police are just minutes away. There is a lengthy string of appeals court rulings documenting that police have no legally enforceable duty to protect an individual citizen from criminal violence – yet critics of the individual right to armed self-defense insist that dialing 911 is a better, safer, and more "responsible" option than providing for one's personal defense.
Even if police were required to help, they generally won't arrive until after the crisis has passed, and often their role is to draw chalk outlines and string up crime scene tape. A recent report from the Oregonian newspaper in Portland underscores another deadly reality about calling 911: Quite frequently, those pleas for help are either ignored, misplaced, or go unheard.
"Whenever a 911 call is disconnected, operators with Portland's Bureau of Emergency Communications are supposed to call the number back to make sure the caller is OK," notes the Oregonian. "But at least 18,482 people never got that call last year…. That amounts to roughly 50 ignored calls each day, some of them potentially serious." More alarming still is the fact that this has been going on for more than a decade.
Featured GOA News & Updates