LA: Governor John Bel Edwards Vetoes Constitutional Carry
Written by Joshua Barnhill
Published: 26 June 2021
True to his word, Governor Edwards has vetoed Constitutional Carry, bill SB 118.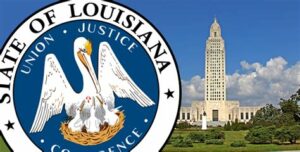 Now the fate of Constitutional Carry in Louisiana is back in the hands of the legislature.
Pursuant to Article 3, Section 18 of the Louisiana Constitution, a veto session to consider all bills vetoed by the governor will automatically take place UNLESS a majority of the House OR Senate declare in writing that a veto session is unnecessary.
This means that if either 53 House Members OR 20 Senators decide that a veto override session is not necessary, there will be no override vote on Constitutional Carry bill, SB 118. The bill will be dead. There have been indications of support for a veto session by both House Speaker Clay Schexnayder and Senate President Page Cortez, which is encouraging. However, it has been reported that as many as 11 Republican Senators are thought to be undecided on whether to hold a veto session.
That is why we need to take action and let our legislators and the leadership know that we expect them to support a veto session!
If you can, call your State Representative and State Senator and ask that they SUPPORT a veto session. (If you don't know who your State Representative or State Senator are, use our Legislator Lookup tool to look them up.) And then call Senate President Cortez ((225) 342-9990) and House Speaker Schexnayder ((225) 342-7263) and ask that they do the same.