Judge halts 'street-roaming' 3D-printed guns
Written by Chad Groening, Billy Davis (OneNewsNow.com)
Published: 08 August 2018
Last week, a federal judge issued a temporary restraining order blocking Texas-based Defense Distributed owner Cody Wilson from posting new online blueprints for 3D-printed guns, and the judge also reimposed Obama-era restrictions that blocked the plans' distribution.
The Trump administration had reversed the rules this year but Judge Robert S. Lasnik sided with anti-gun lobbyists, The Washington Times reported.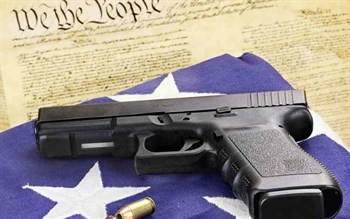 "There is a possibility," the judge said, "of irreparable harm because of the way these guns can be made."
A hearing is set for Friday, August 10. …
Click here to see more GOA News articles like this one.
Mike Hammond, legislative counsel to Gun Owners of America, says the gun violence in Chicago – 66 people were shot, 12 killed, last weekend – was not perpetrated by 3D-printed firearms.
"They're going to get their guns illegally on the black market as they always have," he tells OneNewsNow. "So, as far as guns for criminals, this plastic 3D gun is an irrelevant issue."