Here's your chance to rally in DC
Written by Gun Owners of America
Published: 29 October 2019
Gun owners have asked for it, and now it's happening — a chance to peaceably assemble in Washington DC to speak up for the Second Amendment.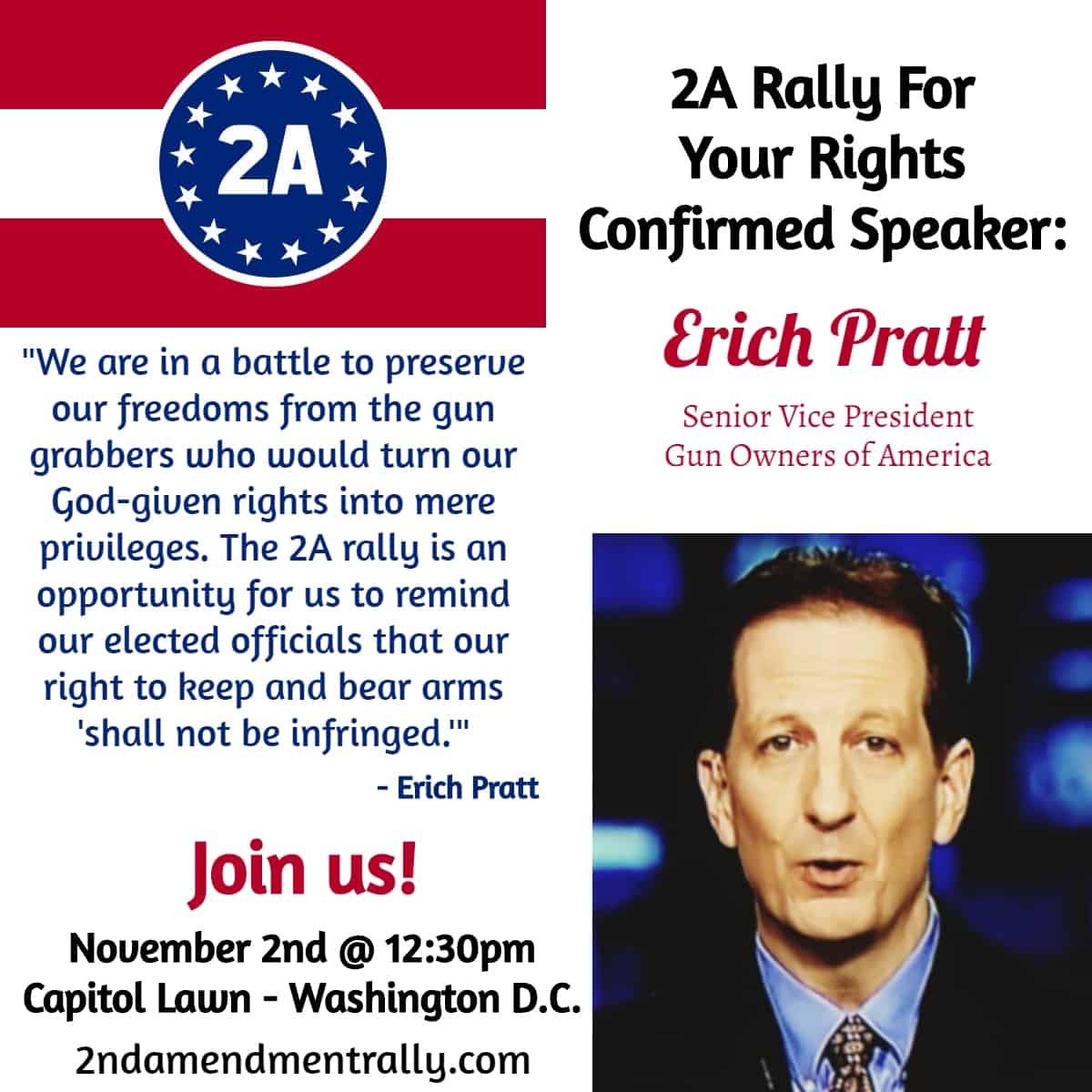 And this rally comes at a critical time. Radical anti-gunners like Robert Francis O'Rourke are calling for confiscation of your AR-15s.
That's why it's important that gun owners send a strong message to officials in DC.
In fact, GOA's Senior Vice President Erich Pratt will be speaking at this event.
So please come out November 2nd at 12:30pm at the U.S. Capitol.
This rally is not sponsored or organized by GOA. For more information please visit 2ndamendmentrally.com.
Featured GOA News & Updates