House Subcommittee Takes Up Hearing Protection Act for Firearm Suppressors
Written by AWR Hawkins
Published: 12 June 2017
House Subcommittee Takes Up Hearing Protection Act for Firearm Suppressors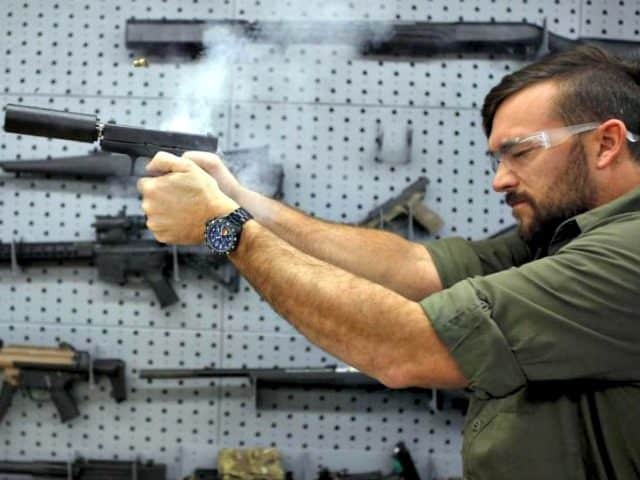 The House subcommittee on Natural Resources will review legislation containing the Hearing Protection Act on Wednesday.
Breitbart News reported that that Hearing Protection Act was introduced by Representatives Jeff Duncan (R-SC-3) and John Carter (R-TX-31) on January 9, 2017. The legislation recognizes the hearing protection benefits for firearm suppressors and removes them from the purview of the National Firearms Act (1934) to make the process of acquiring one less cumbersome for law-abiding citizens.
According to Politico, Duncan has now included the suppressor legislation in the Sportsmen Heritage and Recreational Enhancement Act (SHARE Act) and "a 'discussion draft' of SHARE Act will be reviewed by…[the subcommittee] on Wednesday."
Duncan held a demonstration of how suppressors work for some of his colleagues at a U.S. Capitol Police shooting range last week. He spoke about his legislative push on suppressors, saying:
The Hearing Protection Act has been one of the most important bills for sportsmen and women this Congress, which is why it's common sense for it to be included in this year's sportsman's legislative package. By changing the outdated regulation of suppressors to an instant background check, just like the requirements to purchase a typical firearm, I hope the sportsmen and women in the United States will have greater access to noise reduction technology as they carry the hunting and recreational shooting tradition to future generations.
Featured GOA News & Updates