Republican State Sen. Pushing Gun Confiscation Law in Oregon
Written by AWR Hawkins
Published: 18 April 2017
Republican State Sen. Pushing Gun Confiscation Law in Oregon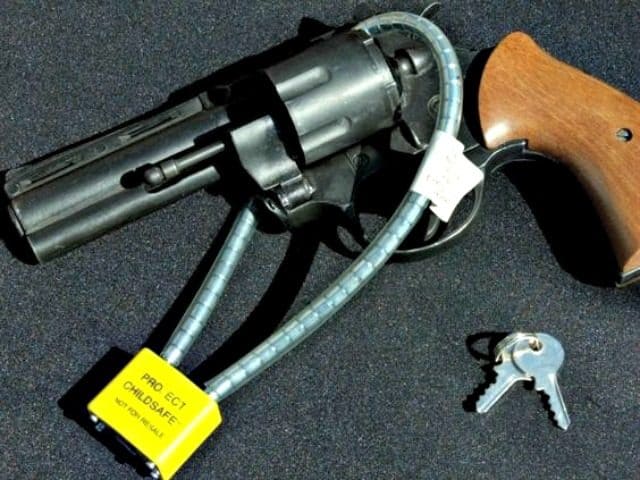 Oregon state Sen. Brian Boquist (R-Dallas) is pushing a confiscation bill that would broaden the number of prohibited gun purchasers as well as require certain individuals "to hand over any guns in their possession."
Boquist's stepson was a Navy Veteran who committed suicide and he is now pushing gun control for other Oregon residents.
According to Oregon Live, Boquist's bill "would enable immediate family members to obtain a court order to prevent a person showing signs of wanting to commit suicide or hurt others from obtaining a gun for a year." It would also require the person to surrender all guns in their possession once the order was issued.
Gun rights supporters filed into the state capitol Monday to denounce Boquist's push as a violation of constitutional rights. Boquist responded by waving a small, book-sized copy of the constitution and saying, "It's easy to wave your book around." Boquist then suggested his legislation–Senate Bill 868–is constitutional. He said, "When the Supreme Court and other people say it's constitutional, that's the law of the land."
It is important to note that Boquist's bill allows for ex parte hearings for gun confiscation. In such cases, the petitioner would ask for a confiscation order and that order could be issued without the gun owner being present. The bill says the subject of the order "[has] the right to request one hearing to terminate [the] order during the 12 months that [the] order is in effect starting from the date of [the] order." …
SB 868 is co-sponsored by state Sen. Ginny Burdick (D-Portland) and is supported by Gabby Giffords' gun control group, Americans for Responsible Solutions.
Update: April 19 4:14 PM PDT
On April 19, Senator Brian Boquist informed Breitbart News that SB 868 went through numerous drafts and the legislation allowing a judge to prohibit gun purchases/gun possession will now be contained in SB 719.