Sheriff: Good Samaritans take proper steps that stop carjacking suspect
Written by Cathy Kuehner
Published: 13 July 2017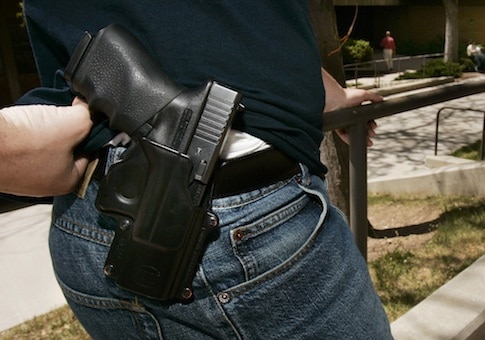 BERRYVILLE — In addition to the dozens of law enforcement officials who were involved in the capture of an armed carjacking suspect early Wednesday morning, three men beginning their workday emerged as the good Samaritans who made all the difference.
"These men did everything right," Clarke County Sheriff Tony Roper said on Thursday. "The first thing they did right was make the decision to protect their neighbors."
Wayne Warfield Jr., his business partner Shannon Dulaney and employee Brian Morgan were at the Chilly Hollow Road farm co-owned by Warfield and Dulaney when they received a text message from Warfield's sister at 5:48 a.m.
Beth Marple, who decided to go to work early on Wednesday, wanted the men to know about the large police presence along nearby Harry Byrd Highway (Va. 7).
Marple, who works for the Clarke County court system, spoke with an officer on the scene and was able to convey that police were looking for a young man who had stolen and then crashed an SUV on Va. 7. The man had left on foot toward Quarry Road, which parallels Chilly Hollow Road.
Though Warfield, Dulaney and Morgan were working near the farm's outbuildings — out of sight of the vast open pasture and trees that stand between Quarry and Chilly Hollow roads — the Angus cattle in the field were the first to sound the alarm at about 7:45 a.m.
Click here to see more Self-Defense articles like this one.
"The mothers have calves, and they're very protective. They were behaving like something was wrong," said Warfield.
By 8 a.m., Morgan, 24, jumped into his truck to go check on the cattle.
"We'd had a big storm the night before but, half kidding, I said, 'Hey, what if it's that guy they're looking for?' I grabbed my pistol, just in case, because we'd heard the guy was armed."
Warfield, 49, grabbed binoculars and looked toward the east, across the field.
"I saw the guy running through the field toward Chilly Hollow Road."
Morgan also saw the man, though by then he was too far from the buildings to hear Warfield or to yell anything to Warfield.
"I jumped out of my truck with my pistol and yelled at the man to get down. He was yelling, 'I need help!' I knew who he was, and I probably used some words you can't print," Morgan said. "I just kept yelling, 'Get down on the ground!'"
Morgan said he fired a shot into the ground to both scare the fugitive as well as let Warfield and Dulaney know there was trouble.