Bloomberg Gun Control $25 Million
Written by AWR Hawkins
Published: 10 April 2017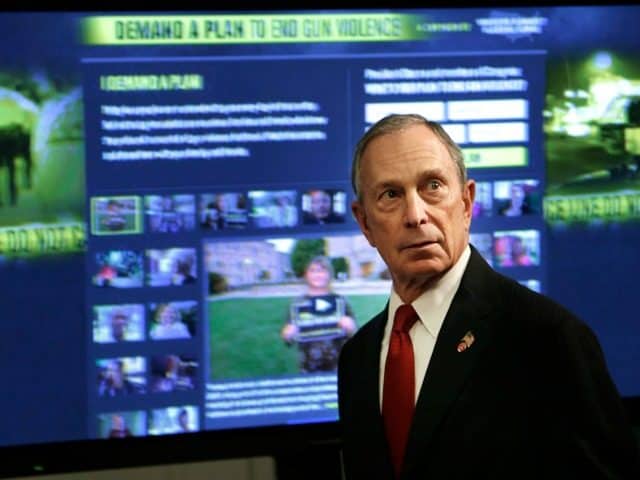 Michael Bloomberg-funded Everytown for Gun Safety is pledging $25 million to fight the passage of National Reciprocity for concealed carry and to defeat pro-Second Amendment members of Congress in 2018.
Representative Richard Hudson (R-NC-8) introduced National Reciprocity on January 3, which was day one of the 115th Congress. A companion bill was introduced in the Senate in March by Senator John Cornyn (R-TX). Both pieces of legislation would treat concealed carry permits like a driver's license, making a permit from one state good in every state.
According to Politico, Everytown president John Feinblatt said:
This is a line in the sand on this issue, there's no question about it. The NRA wants to normalize carrying guns in public. It's not where the American public is. We're putting people on notice today that we're watching … and that we expect to hold people accountable.
Everytown points to the defeat of Senator Kelly Ayotte (R-NH) in an attempt to prove they can defeat Senators who support National Reciprocity. In doing this, they fail to highlight Ayotte's pro-gun control votes and the fact that those votes placed a divide between Ayotte and Second Amendment supporters.
Essentially, Ayotte lost support by giving into gun control groups and supporting more laws after the Orlando Pulse attack. Yet Everytown is remaining silents about the gun control votes in an attempt to make it appear that they caused Ayotte to lose for being too pro-gun.
Another facet to this story which cannot be ignored is that Everytown's opposition to National Reciprocity demonstrates the reality that gun control is no longer focused on "illegal guns," like Bloomberg's flagship Mayors Against Illegal Guns claimed to be.
Instead, Bloomberg-funded groups have openly broadened their focus to limit the exercise of Second Amendment rights for law-abiding Americans. They are doing it here by targeting citizens with concealed carry permits and Bloomberg's other group–Moms Demand Action–has long been doing the same thing by fighting law-abiding students' ability to be armed on campus for self-defense.
One other difference between earlier fights and now is that Everytown is openly dedicating $25 million to fight one piece of legislature.
Gabby Giffords' gun control group–Americans for Responsible Solutions–is also lining up to fight National Reciprocity. This is interesting when one considers that the attack in which Giffords was wounded in 2011 was one where lots of people were congregated unarmed in a Tucson, Arizona, parking lot. One person in that crowd had a gun for self-defense, but could not get into position in time to shoot Giffords' attacker. Might not more lives have been saved–and more injuries prevented–if even more law-abiding citizens had been armed to stop the man who attacked Giffords?
Laws like National Reciprocity make it possible that more law-abiding citizens can be armed in such situations.
Featured GOA News & Updates