Stop Universal Background Checks in Vermont!
Written by admin
Published: 22 January 2018
Time to snuff out calls for more background checks in Montpelier
Urge your state senator, to oppose S. 6!
---
Join Gun Owners of America today for less than a box of ammo!
---
Background checks are unconstitutional, ineffective and dangerous
Dear Friend:
At GOA, we often look to Vermont as a shining example of the adage "more guns, less crime."
And as you know, Vermont has some of least restrictive gun laws in the country, yet it's always ranked as one of the safest states.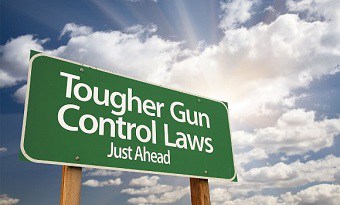 But gun grabbers are wanting to change that by pushing for Universal Background Checks (or UBCs) in S. 6. 
UBCs would expand the already unconstitutional and flawed NICS check to practically every gun transfer.
Want to sell your bolt-action rifle to your lifelong hunting buddy? Well, you can forget about it if S. 6 passes — virtually no guns will be sold without government permission. 
Nearly every gun purchase transaction will have to be handled by a gun dealer under this bill — whether you plan to buy a gun from a friend or through a gun classifieds service like ArmsList.
So if a rural Vermonter wanted to sell a firearm to his next door neighbor, they would both have to take a day off of work and trundle into Burlington, Montpelier, or a city with a gun store.  
There, they would have to pay a "reasonable fee" (i.e., gun tax) to the dealer.  And, incidentally, there is no limit to the fee that can be charged, but we can expect that it would, at least, add $50 to the cost of any firearm. 
There, the buyer and seller have to hold their breath and hope that theirs is not one of the 8% of all firearms transfers which gets a "yellow" light from NICS.  If it is, the whole transaction is thrown into a legislative limbo. 
We do know that a gun purchased from a dealer can be delivered to the seller if the FBI has taken no position for three days.  Thus, a transaction can't be blocked, currently, by a permanent "yellow" (i.e., don't know). 
Under Senate Bill 6, however, this 8% of all transfers would be permanently blocked. 
In addition, if the buyer is a marijuana user with a medical marijuana card, and fails to state that, there is a new prison term — which goes up to five years in the slammer for the second offense. [13 V.S.A. sec. 4019(d)(2)(B) in S. 6.]
So bottom line, it will be virtually impossible for you to legally acquire a firearm without being registered.
Even the Obama Justice Department conceded in 2013 that Universal Background Checks would "require[e] gun registration."
We already know that ATF has been going around to gun stores in the Northeast, in connection with its annual inspection, and electronically copying the contents of 4473's. There is no doubt that these records, which surely can be accessed centrally, form the basis of a national gun registry.
So please take action. Tell your state senator to oppose all calls for gun control — including S. 6. 
In Liberty,
Jordan Stein
Director of Communications
Gun Owners of America
Follow me on Twitter: @jordankstein
PS: If you haven't already, please consider joining GOA. And if you've let your GOA membership lapse, make sure to renew your membership in Gun Owners of America today for only $20!