We're winning the battle … for now
Written by admin
Published: 17 October 2017
GOA Activists Deluging the White House!
---
Make sure that you contact your congressmen and the President if you have not already done so. And help keep GOA on the front lines by contributing to GOA!
---
Not a GOA member yet?  Join Gun Owners of America today for $20 and Double Your Dollars, at no extra cost to you, because of a generous matching fund set up by a GOA Life Member. 
---
ATF Balking at Imposing New Gun Restrictions
Dear Friend,
I'm so glad there is an army of GOA activists flooding the Capitol and the White House.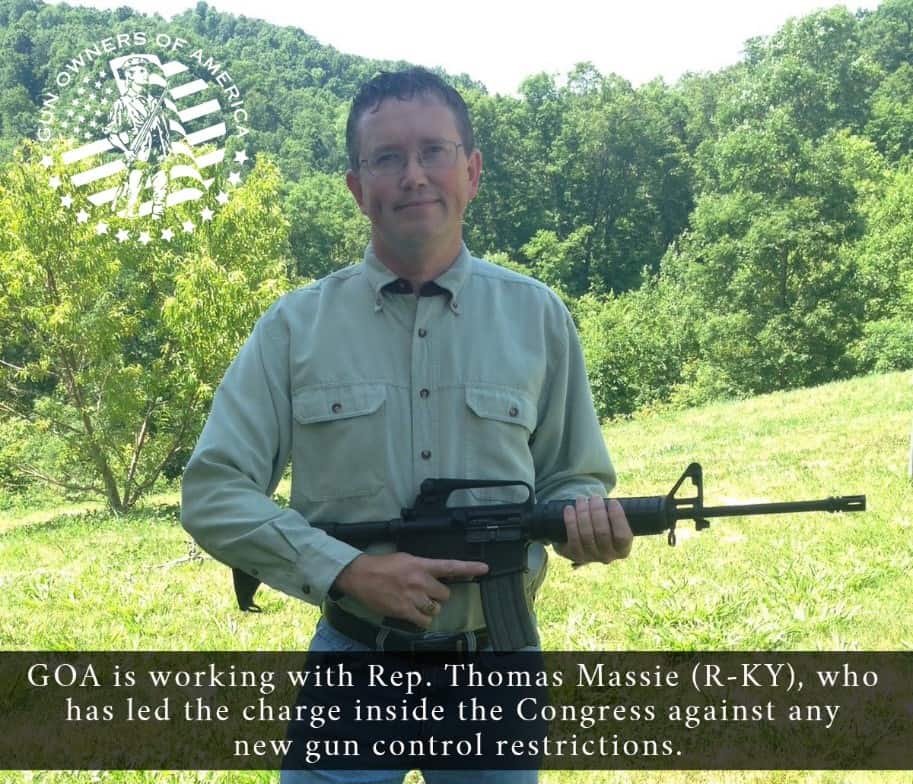 Because your collective voice is doing wonders here in the nation's capital.
I told you earlier this week how I sent a letter to the President, urging him to oppose every call for gun control in the wake of the Las Vegas tragedy.
Democrats are calling for gun control.
Various Republicans are demanding that the President's ATF do something.
And as you know, some of the President's comments have even indicated that he might be open to some new restrictions.
But in response to my email earlier this week, the GOA grassroots army has deluged the White House with emails and phone calls.
I do want to be careful here.  We don't want to declare victory yet.
But things are looking real good.  And so I would say to the thousands of activists who have already contacted the White House:  You will be happy to hear the latest news!
The Washington Examiner is now reporting that:
In the wake of the shooting, Republicans and Democrats called for restrictions on the device, and the National Rifle Association suggested that the ATF find a way to issue a new regulation prohibiting the device.
But House aides said the ATF [has indicated] that it's not ready to regulate bump stocks and promoted the idea of bump stock legislation.
So the ATF is saying that the agency cannot regulate bump stocks without Congress passing new legislation.
According to the Washington Examiner:
The ATF may have run into a problem predicted by Rep. Thomas Massie, R-Ky., who leads the Congressional Second Amendment Caucus [and who is a GOA member]. Massie told the Washington Examiner this month that under current law, automatic weapons are those that discharge more than one round with a single pull of the trigger.
Bump stocks, he said, speed up the rate of fire, but still require the shooter to pull the trigger once for each round that is discharged. Massie said for that reason, there is no basis under the law to regulate bump stocks.
But congressional leaders don't seem inclined right now to pass new restrictions, which is why they were hoping the ATF would do their dirty work.
Again, we are not ready to declare victory.  
But if you haven't taken action yet, please email your congressmen and the President.
We need to keep the heat on everyone in Washington.  
Make sure they know that we're still watching them — and that we'll "remember in November" if they try to enact any infringements.
Your collective voice is definitely making a difference!
So please take an extra minute to help us with any contribution that you can afford — whether it's $10, $20, $35 or more.
Your support keeps us on duty 24 hours a day and 7 days a week.  
We truly are your watchdogs safeguarding America's gun rights from those who would eliminate the Second Amendment in an instant, if we drop our guard.
Thank you for your support and your activism!
In Liberty,
Erich Pratt
Executive Director
P.S.  Make sure that you contact your congressmen and the President if you have not already done so. And remember that every dollar you contribute to GOA right now will be automatically doubled, thanks to a very generous GOA Life Member!
Featured GOA News & Updates