New Hampshire is One Step Away From Becoming a Constitutional Carry State
Written by admin
Published: 26 January 2017
New Hampshire is One Step Away From Becoming a Constitutional Carry State

Show up at the State House on Wednesday, February 1, 2017.  Ask to testify on behalf of Senate Bill 12.  Or, if you do not feel comfortable in the witness chair, merely fill out a card in favor of that legislation.
 
---
Not a GOA member yet? You can join Gun Owners of America today for only $20!
---
New Hampshire is One Step Away From Becoming a Constitutional Carry State
New Hampshire is on the verge of joining a dozen other "constitutional carry" states — and, in the process, becoming one of the freest and most pro-gun states in the country.
As you know, the concept of "constitutional carry" means that you can exercise your constitutional right to protect yourself, your family, and your community without first getting the government's permission to do so.
The bill, Senate Bill 12, has already passed the state Senate. If it passes the House, it will be signed by Governor Chris Sununu.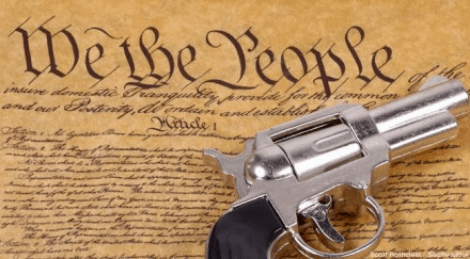 Senate Bill 12 would allow you to carry a concealed firearm on your person, without first getting the government's permission in the form of a concealed carry permit. Because some jurisdictions in New Hampshire are illegally throwing obstacles into the permitting process, this would be particularly good news for Granite Staters in repressive towns and cities.  
In addition, in most cases, you would be able to carry a firearm in your car for the protection of yourself and your family.  
Of course, if you wanted to, you could still obtain a license for purposes of reciprocity with other states. That said, if H.R. 38, the Hudson reciprocity bill, is passed into law, New Hampshire residents could carry anywhere in the country, with or without a permit.  
"Constitutional carry" is now the law of the land in 12 states, and another dozen are expected to sign on in the next few years. But it is important that New Hampshire move this year to join those pro-gun freedom-loving state.
The only obstacle that remains is the New Hampshire House (and its Committee on Public Safety). But this is probably the most challenging obstacle the bill will face.  
So it's of critical importance that hundreds and hundreds of gun owners turn out on Wednesday, February 1, at 10:00 a.m. to testify on behalf of this bill.
The rumor is that anti-gun zealot Michael Bloomberg has spent millions of dollars to "buy" New Hampshire and defeat this bill. We need to tell Bloomberg that our state is not for sale.
Sincerely,
Michael Hammond
Legislative Council
Featured GOA News & Updates