WV: Support More Freedom on West Virginia's Country Roads!
Written by Alex Shay
Published: 14 February 2022
The Keep, Bear, and Drive with Arms Act PASSES Senate Judiciary Committee!
When traveling on West Virginia's "Country Roads," it is not lawful to have a loaded rifle or shotgun in one's vehicle.
However, gun owners in the Mountain State are working to change that.
Last week, HB 4048, a bill to legalize loaded rifles and shotguns in a vehicle passed the Senate Judiciary Committee!
Within the committee, the bill was strengthened with more clarity surrounding the legality of having a loaded long gun in one's vehicle.
Now, to arrive at the Governor's desk, HB 4048 will need to pass the Senate, with agreement from the House.
So please urge your Senator to support HB 4048 as amend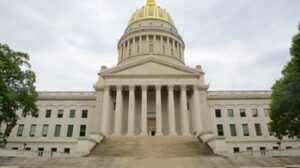 ed!
Lobby for Your Rights
Please make plans to attend Lobby Day, which is hosted by our friends at the West Virginia Citizens Defense League. Join gun owners from around the state next Monday, February 21st at the State Capitol in Charleston, beginning at 8 AM. For more information, please see the Facebook event.
Additionally, there is a Pre-Lobby Day Meet and Greet on February 20th at Diehl's Restaurant in Nitro, beginning at 5 PM. (Again, please see the Facebook event for more information.)
I will be attending, along with other GOA staff and look forward to joining with you in the battle for our rights!
Featured GOA News & Updates