VA: Calling College Students to the Range!
GOA Hosts Student Range Day with VCDL Academy
Dear friend,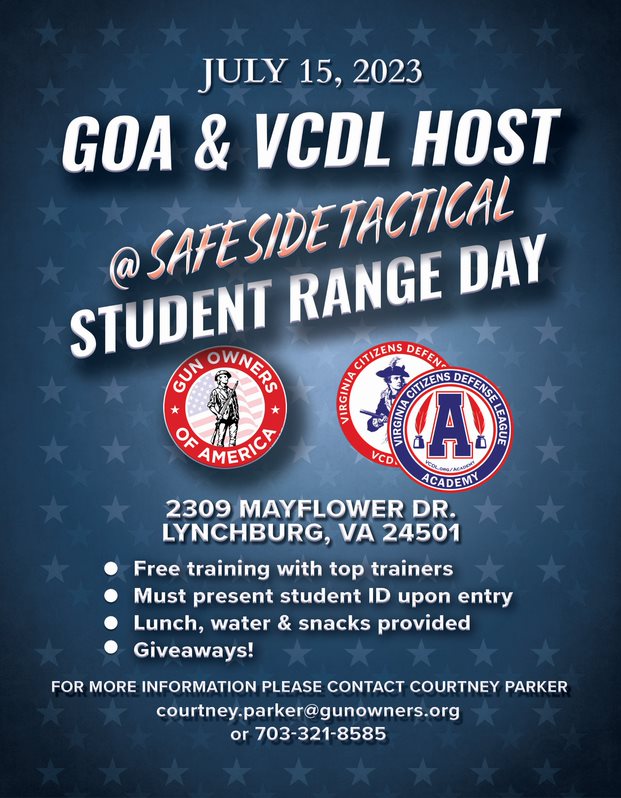 Are you a college student (or do you know one)? Then please make plans to attend GOA 2A Defenders and VCDL Academy's Student Range Day on July 15th at 11 am.
This is a FREE event, but spots are limited, so register today!
Firearm instructor Jordan Stein with Dry Powder Training, LLC will be teaching a basic firearms course for college students. If you're a student just getting into firearms or need a quick refresher, this is the perfect class for you.
On top of a great day of training, you will also have the opportunity to hear about VCDL Academy's internship program and GOA's new student program, 2A Defenders.
So please make plans to attend this event by registering here, and if you know a college student, be sure to invite them!
In liberty,
Courtney Parker
2A Defenders Director
Gun Owners of America
Featured GOA News & Updates