Massachusetts Gun Rally; Turnout Requested
Written by admin
Published: 22 July 2016
Join Gun Owners on MA State House Front Steps
Dear Friend: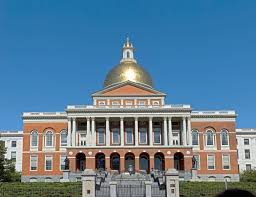 Massachusetts Attorney General Maura Healey is out of control. 
Without authority, she recently banned the sale of many semi-automatic firearms — falsely called "assault weapons."
However, if the AG can ban retail stores from selling thousands of weapons, without legal or unconstitutional authority, who is to say that she won't later turn thousands of law-abiding citizens into criminals just for owning a semi-automatic rifle? 
So this weekend, gun owners are coming to Boston to protest this decision.
The state legislature is in a special weekend session and gun rights supporters are coming out to make their voice heard.
Please come out to the MA State House Front Steps on Saturday, July 23, at 10 a.m. to peacefully protest the Attorney General's outrageous decision. 
If you cannot make it out, please call your state senator at (617) 722-1276 and your state representative at (617) 722-2460 and tell them to oppose the Attorney General's actions.   
We know this is last minute, but so was the Attorney General's sneaky decision. 
Please rally at the MA State House Front Steps at 10 a.m. to show your support for the right to keep and bear arms.
In liberty,
Erich Pratt
Executive Director
Gun Owners of America