Colorado Recall Coming Down to the Wire
Written by Gun Owners of America
Published: 10 September 2013
Colorado Recall Coming Down to the Wire
Make sure every pro-gunner you know gets to the polls today!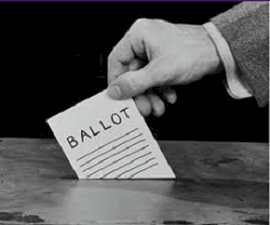 Today is recall election day in Pueblo and Colorado Springs.
So far, the early voting has been VERY STRONG which is a good indication for pro-gun advocates!  But we can't let up.  We have to make sure that every pro-gun voter in Senate Districts 3 and 11 has cast their ballots to recall Senators Giron and Morse.
Here's what the Examiner said on Sunday:
"In what would be a substantial win for Second Amendment supporters, early voting in historic Colorado recall elections was 'similar to that on a busy day during a presidential election,' as reported by Fox News today.
"Clearly, passion runs deep on the issue of gun control.
"Colorado Senate President John Morse and Senator Angela Giron are facing the first recall elections in Colorado's history over their support of stifling gun control laws. The recall election ballots will be tallied on Tuesday night in what Democratic National Committee Chair Rep. Debbie Wasserman-Schultz referred to, ironically, as 'a blatant attack on our Democratic principles.'"
What hypocrisy!  What about the Colorado Democrats' attacks on our constitutional principles?
Well, now is your chance to fight back.  If Colorado recalls one or both senators tomorrow, it will send shockwaves throughout the country.
The entire nation is watching!
ACTION:
1. If you are from Colorado Springs or Pueblo, please vote today.
2. If you are not sure where you can vote in this recall election, please click on the link here to locate voting sites. (No longer active)
3. If you are not sure whether you are in Senate Districts 3 or 11, click on this link and type in your nine-digit zip code in the box (on the right, about half way down the page) to determine if Morse or Giron are your State Senators.
4. Finally, call your friends … call your family … call your neighbors.  Get them to vote if they live in the district.  And if you are from outside the two districts, but know people in Colorado Springs and Pueblo, contact them and urge them to go vote.
Featured GOA News & Updates