Slide Fire, Top U.S. Bump Stock Manufacturer, Announces End Date for Orders in Anticipation of DOJ Ban
Written by AWR Hawkins, Breitbart
Published: 18 April 2018
Slide Fire announced a last day for orders Tuesday in anticipation of a bump stock ban from President Trump's Department of Justice.  Slide Fire is the nation's preeminent bump stock manufacturer, so their decision to close up shop is very telling. …
However, the NRA asked the ATF to reevaluate bump stocks and in late December the ATF began accepting public comment on plans to broaden the definition of "machine guns" so as to include bump stocks, thereby allowing the agency to ban the devices via regulation.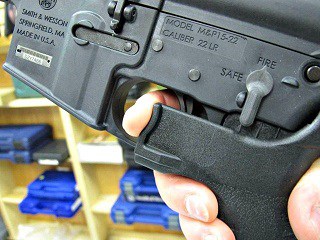 Click here to see more GOA News articles like this one.
Gun control journalism outlet The Trace reported that 85 percent of the comments received by the ATF was against a bump stock ban. Yet the DOJ moved forward with the ban and its implementation is thought to be imminent.
Gun Owners of America has fought the ban every step of the way and continues to make clear that they will file suit against any such ban if enacted.
Featured GOA News & Updates