New Hampshire on the Verge of Passing Constitutional Carry
Written by admin
Published: 01 May 2012
New Hampshire on the Verge of Passing Constitutional Carry
Senate vote expected Wednesday!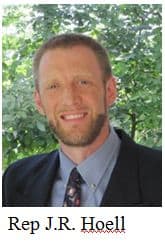 The Senate has just passed out of the Judiciary committee the final Constitutional Carry bill to be heard this year.
This particular Constitutional Carry bill has been supported all along by both GOA and various state level gun groups, yet the State Senate has continued to delay its passage in an effort to avoid passing the bill.  Had it not been for a technical Senate Calendar deadline, the Senate was poised to continue to sit on it hoping we would go away.
The bill, House Bill 536, sponsored by Representative J.R. Hoell, has already passed the House.  Prior to the vote in committee, the Senate Judiciary weakened the bill by amending it.  This is something GOA predicted the Senate would do back in January.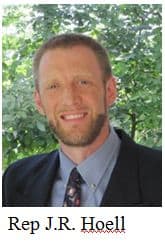 Now is the time to insist that the Senators not cave to the anti-gunners by adopting the poorly conceived committee amendment, but instead pass the well-vetted, superior legislation that was sent over from the House.  It is time that this overwhelming Republican Senate majority actually abides by the Constitution they swore to uphold.
The Constitutional Carry bill as passed by the House is what gun owners must demand of their Senators.  No citizen should ever be forced to beg for permission from their Police Chief — or Board of Selectmen — to be allowed to carry a firearm for self-protection.  No spouse of a gun owner should ever be arrested for driving a car when the range bag has been inadvertently left in the trunk.  No gun owner should be in constant fear of negative repercussions from the law for carrying a firearm to protect his family and friends.
This year the Senate has killed several important gun bills and may do the same if they do not hear from you.   THE TIME IS CRITICAL AS THE VOTE IS WEDNESDAY.  At the bottom we have provided a link for you to find your Senator and to let them know how important it is that your rights are no longer held hostage by the government.
Lastly, for those who travel to other states, this bill still enhances the process to acquire a permit (for the purpose of reciprocity) and extends the existing license from a 4 year to a 5 year period.
Too often, New Hampshire pro-gun groups have quibbled among themselves. But HB 536 has broad support among pro-gun advocates in New Hampshire.
We share the same convictions as the state groups, that HB 536 SHOULD BE RESTORED TO THE HOUSE VERSION, notwithstanding apparent efforts to weaken it behind the scenes by one national pro-gun group.
ACTION: Urge your senator to support HB 536, to pass the version passed by the House and to call for a roll-call vote to document for gun owners which Senators support the Constitution.
Dear Senator:
House Bill 536, sponsored by J.R. Hoell of Dunbarton, has already passed the House by nearly a veto-proof majority.  But it has been watered-down in the Senate.
I urge you to support HB 536 as passed by the House!
HB 536 would restore my Second Amendment rights as protected in the Bill of Rights. "Law-abiding citizens shouldn't have to jump through hoops before exercising their constitutional right to bear arms," says Sheriff Brad Rogers of Elkhart County, Indiana.  "States need to adopt constitutional carry laws."
I completely agree with sheriffs like Brad Rogers.  HB 536 would still allow me to get a permit for the purpose of reciprocity, but I would not need a permit to carry in New Hampshire.
And, under federal legislation sponsored by Senators John Thune and David Vitter, if New Hampshire were to become a "constitutional carry" state, I could carry virtually anywhere in the country, with or without a permit.
Again, please support the House-passed version of HB 536.
Sincerely,
Featured GOA News & Updates