Charlotte violence sparks self defense gun buying spree
Written by Paul Bedard
Published: 22 September 2016
Charlotte violence sparks self defense gun buying spree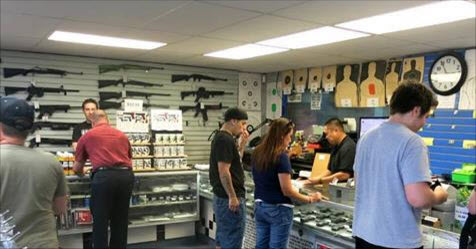 The explosion of racial violence in Charlotte, N.C. has led to a gun buying spree by locals worried about their safety.
At Hyatt Guns, one of the nation's largest, staff arrived Thursday morning after the second night of riots and encountered a line of buyers.
"First off, our prayers are with law enforcement this morning. People are afraid. They see lunacy in the streets being perpetrated by criminals and they are gearing up to protect themselves," Justin Anderson, director of marketing for Hyatt Guns told Secrets.
Anderson said that sales of self defense weapons has been swift this week, both in person and online.