Researchers say crime rates remain at all-time low
Written by Jennifer Cruz
Published: 21 September 2016
Researchers say crime rates remain at all-time low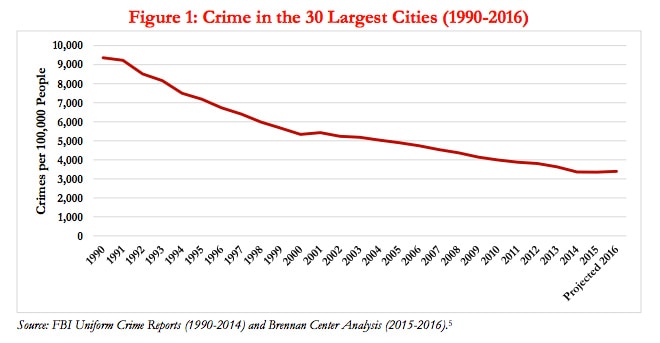 Despite a slight increase, crime rates throughout the country remain at an all-time low, according a report released Monday by the Brennan Center for Justice at NYU School of Law.
The report shows the national crime rate rise by 1.3 percent from last year and violent crime increase by 5.5 percent. Yet, even with the uptick, levels remain at the bottom of a 30-year trend.
Brennan researchers say their findings undercut media reports suggesting crime is out of control. "[T]he average person in a large urban area is safer walking on the street today than he or she would have been at almost any time in the past 30 years," they say.
Also, researchers expect the murder rate to rise by 13.1 percent, but it's largely due to Chicago where violence is up 16 percent and its murders attribute to nearly half of the national increase.