NH – Post Election Update….
Written by Alan M. Rice, New Hampshire State Director
Published: 23 November 2020
As you may have heard, on November 3, the Republican party won control of both houses of the New Hampshire General Court. We are cautiously optimistic that some of our policy priorities will be enacted. However, we must remain vigilant because anti-gun radical Democrats will not back down — and history has taught us that a republican majority does not always equal a Second Amendment majority.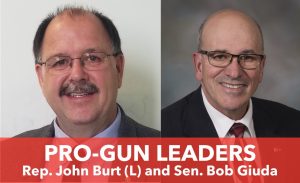 A few days ago the bill filing period closed, and I have good and bad news to report.
First the good: Rep. John Burt and Sen. Bob Giuda along with several co-sponsors have introduced LSR 2021-0354 which will extend Constitutional Carry to snowmobiles and ATVs.   GOA Life Member Rep. Norm Silber, co-sponsored LSR 2021-0354 and has also introduced LSR  2021-0553 which will add penalties to New Hampshire's longstanding firearms pre-emption law.  The intent of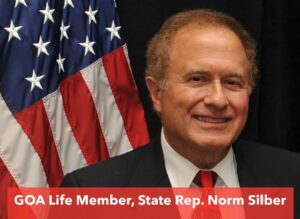 Rep. Silber's bill is to make it perfectly clear that local officials have zero authority to regulate any aspect of firearms ownership, sales, use or any other matter pertaining to firearms.
Now for the bad news, anti-gun radical, Rep. Katherine Rogers has introduced many of the same, extreme gun control bills which were vetoed over the past two years such as "buy-a-gun but wait to bring it home" and "sell-a-gun to a friend, go to jail."  Equally radical Rep. Mary Heath is still trying to put gun owners in jail for merely carrying a gun onto or into property owned or controlled by a school district.
We are monitoring a few other bills, and I promise to send another alert when we have additional information.
It looks like the left is doubling down on bad ideas.  After their radical gun control was vetoed — and the vetoes were sustained — they went on to lose control of the House and Senate.  Instead of looking within to see why New Hampshire voters rejected their radical ideas, they elected a left wing loon, Rep. Renny Cushing as House Minority leader.  You may remember, he was the prime sponsor of HB 1660, which is an elder care gun confiscation bill.  In fact, Rep. Cushing has never seen an infringement that he found unconstitutional.
These folks will not let up on their continued assault on freedom and New Hampshire values.  We must remain eternally vigilant.
I want to assure you that GOA will be here every step of the way — fighting against the bad and pushing to enact the good into law.