What Bernie Gets Wrong About Guns
Written by Brendan Kirby
Published: 14 June 2016
What Bernie Gets Wrong About Guns
There was no 'straw man' purchase, and AR-15s aren't 'automatic weapons'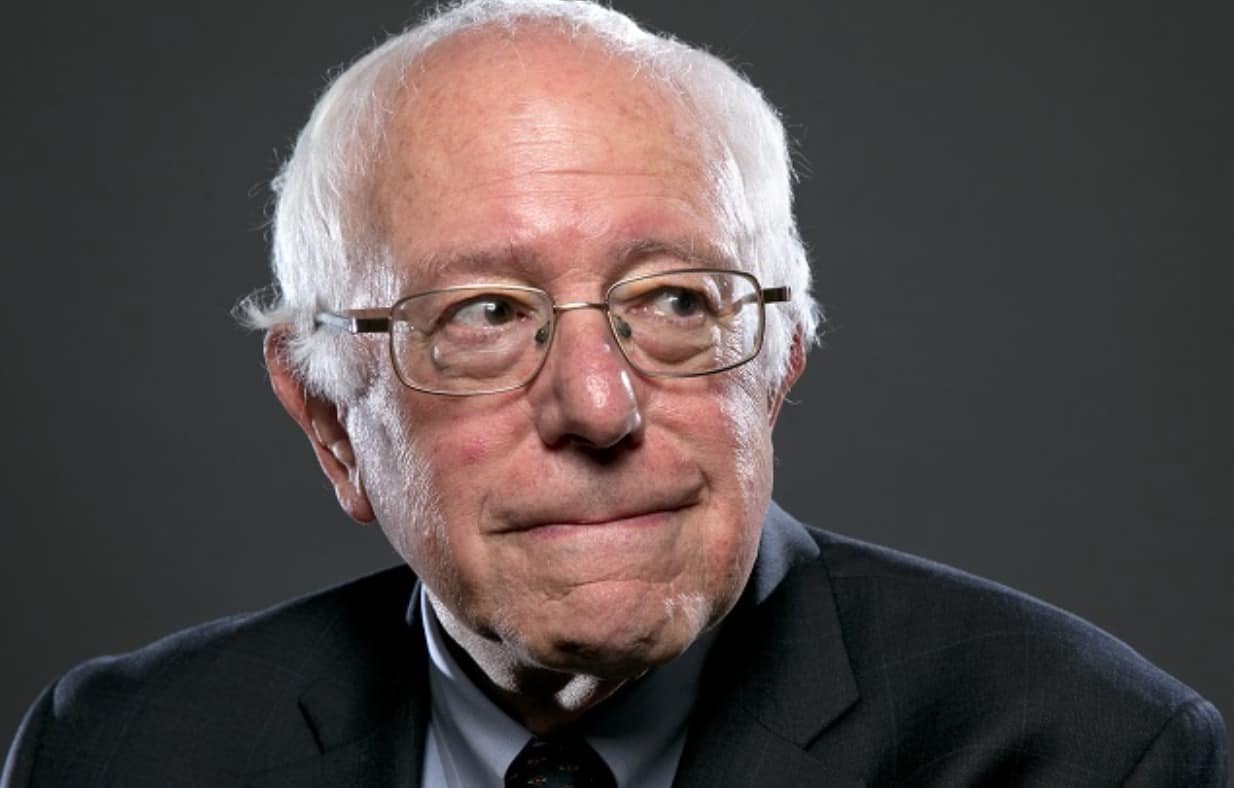 ---
"There was no straw purchase here," said Erich Pratt, executive director of Gun Owners of America. "There was no automatic weapon … It's just comical. It's totally missing the mark."
---
What Bernie Gets Wrong About Guns
There was no 'straw man' purchase, and AR-15s aren't 'automatic weapons'
Sen. Bernie Sanders casually misstated two key facts about guns on Sunday when talking about the terrorist shooting in Orlando over the weekend — and ignored evidence from his own state that contradicts the notion that crime springs from easy access to firearms.
Appearing on NBC's "Meet the Press," the presidential contender expressed shock at the deadly shooting and then spoke of changes the country needs to make.
"There was no straw purchase here, there was no automatic weapon … It's just comical. It's totally missing the mark."
"I believe that in this country, we should not be selling automatic weapons which are designed to kill people," he said.
Later, Sanders told host Chuck Todd that part of the solution to gun violence is "addressing the straw man provision," an apparent reference to a practice in which a person prohibited from having guns recruits someone as a stand-in for the purchase in order to pass a background check. He stresses the same point on his campaign website: "Make 'straw man' purchases a federal crime."
But federal law already covers both scenarios raised by Sanders.
"We already have a ban" on straw-man purchases, said John Lott, president of the Crime Control Research Center. "It's already illegal."
What's more, critics contend, neither applies to the Orlando shooting.
"There was no straw purchase here," said Erich Pratt, executive director of Gun Owners of America. "There was no automatic weapon … It's just comical. It's totally missing the mark."As part of the Gun Control Act of 1968, Congress made it illegal to make false statements intended to deceive a gun dealer. The Supreme Court in 2014 ruled that the Obama administration had the authority to strictly enforce the "straw man" provision.
In addition, fully automatic guns long have been strictly regulated in the United States and have been banned in most forms since the mid-1980s. Sanders simply was wrong when he implied that the popular AR-15 rifle used in the Orlando attack is an automatic weapon.
"There have been no crimes, no murders, committed with machine guns," Lott said.
Pratt said the much-maligned AR-15 gets a bad rap because of its menacing appearance. But the internal workings are the same as any other semi-automatic weapon — the gunman must pull the trigger each time he wants to fire a shot.
"It's not even that high-powered of a weapon, ironically," he said.
Pratt and Lott pointed to another factor that made the Pulse nightclub vulnerable — it was a "gun-free zone." It joins a long line of mass shootings and planned shootings where gunmen may have been attracted by laws banning guns. Recent examples include:
Dylann Roof, suspected of killing parishioners at a historically black church in Charleston, South Carolina, last summer. A friend, Christon Scriven, told The Associated Press that Roof had originally planned to shoot people at the College of Charleston but may have changed his plans to hit a softer target. "I think he couldn't get into the school because of the security … so I think he just settled for the church," he said.
James Holmes, who fired indiscriminately at a movie theater in Aurora, Colorado in 2012. His notebook listed "Venue: airport or movie theater." There was an X over airport and the notation, "Substantial security."
Khalil Abu-Rayyan, a Dearborn, Michigan, man whose father foiled a plan to shoot a mega-church in Detroit last year. A criminal complaint quoted the defendant as telling law-enforcement officers: "It's easy, and a lot of people go there. Plus people are not allowed to carry guns in church."
Lott said with three exceptions, all of the mass public shootings in the United States since 1950 have occurred in gun-free zones.
"We have had yet another attack where people aren't allowed to defend themselves," Lott said.
Pratt pointed to an incident a year ago this month in which a Youngstown, Ohio, bar employee with a permit to carry a concealed weapon shot a patron who had been kicked out of the establishment and then returned with a shotgun and fired two rounds. Pratt said the bar employee likely saved multiple lives. "That's the game-changer right there," he said. "The victims are the first responders."
If there is any place that should raise doubts about the notion that light gun regulation causes gun violence, it would be Sanders' home state. Vermont does not require a permit to purchase shotguns, rifles or handguns; and it does not require registration of firearms or licensing of owners. It also allows people to carry concealed guns without a permit.
And yet, according to the Kaiser Family Foundation, Vermont's firearms death rate of 10.3 deaths per 100,000 residents, ties for 17th-lowest in the nation.
"They are regularly listed as the safest state in the country," Pratt said. "And they are the original constitutional-carry state … Vermont is extremely safe." 
Featured GOA News & Updates