Gun groups launch new push for concealed-carry legislation
Written by Tim Devaney of The Hill
Published: 19 February 2015
Gun groups launch new push for concealed-carry legislation
Gun rights groups are gearing up for a major push to move concealed-carry legislation through the new Republican Congress….
Second Amendment advocates are throwing their weight behind the Constitutional Concealed Carry Reciprocity Act, a bill introduced in both chambers of Congress that would allow gun owners to carry concealed weapons across state lines….
Sen. John Cornyn (R-Texas) is the chief sponsor of the concealed-carry bill in the upper chamber, while Rep. Marlin Stutzman (R-Ind.) is spearheading the push in the House….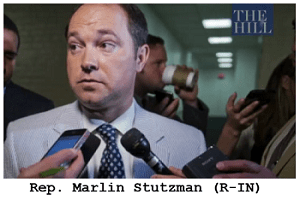 Erich Pratt, a spokesman for the Gun Owners of America, promised to give the potential Democratic swing votes "extra special attention" in the coming months.
"Freedom of speech and freedom of religion doesn't stop when you leave the state and neither should the Second Amendment," Pratt said.
Featured GOA News & Updates