New York Dems Push Gun Control After Truck Attack
Written by Brendan Kirby, PoliZette
Published: 02 November 2017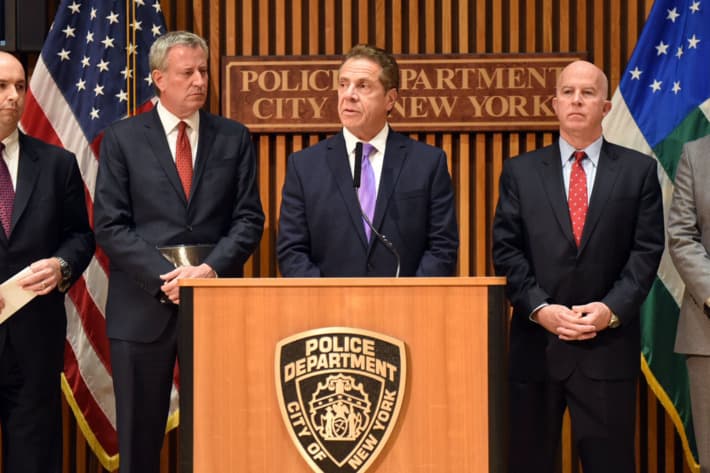 New York Dems Push Gun Control After Truck Attack
A Muslim extremist bent on hatred of the West plowed a rented pickup truck into a group of pedestrians in Manhattan. So, naturally, New York's leading politicians reacted by calling for more restrictive gun laws.
New York City Mayor Bill de Blasio spoke about the issue Wednesday at a news conference to update the public about Tuesday's attack.
Click here to see more 2A articles like this one.
"There's a much bigger conversation we could have about gun safety," he said. "The NYPD has always vigorously believed that we need to keep guns out of this city and that gun safety laws are here to protect us and protect our officers."
New York Gov. Andrew Cuomo echoed de Blasio's comments and praised the 2013 passage of the Secure Ammunition and Firearms Enforcement Act, which prohibits certain kinds of firearms defined as "assault weapons," limits the size of high-capacity magazines, and requires criminal background checks for people buying ammunition.
Featured GOA News & Updates