Mom Shoots Sex Offender
Written by Doug Giles, Clash Daily
Published: 08 February 2018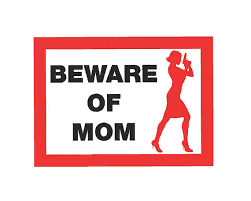 Sex Offender Breaks into Home – Mother of 12yr. Old Girl Puts Him On The Highway To Hell
When you're life is threatened, you will use whatever you have at hand. Just ask this heroic mom.
Because mom somehow found a way to hold off a predator with a spoon.
No, seriously — she used a spoon until she could get to what she really wanted. Her gun.
Click here to see more Self-Defense articles like this one.
During a 9-1-1 call placed late Saturday the victim reported she was assaulted after discovering 53-year old Michael Lindsey hiding in a closet of her home. The woman's 12-year old daughter was also present.
"Deputies arrived at the scene and insured the safety of the victims who had locked themselves inside a room because they weren't sure if the intruder was still inside the home," Early County Investigator Captain Will Caudill said.
Officers also discovered 53-year old Michael Lindsey outside the home. He was taken to a Blakely hospital and pronounced dead. He's believed to have stumbled from inside before collapsing. Prior to the shooting she fought off her attacker with a spoon, a police report states….
Featured GOA News & Updates