Homeowner Hears Voices, Then Shoots and Kills Intrusion Suspect
Written by AWR Hawkins, Breitbart
Published: 14 September 2017
Homeowner Hears Voices, Then Shoots and Kills Intrusion Suspect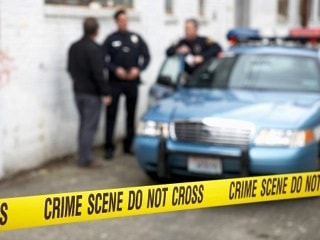 A LaPlace, Louisiana, homeowner heard voices in his backyard, then shot and killed an intrusion suspect as he tried to make entry through the backdoor of the home.
The incident occurred Tuesday around 8 p.m.
According to WWL, the homeowner went toward the backdoor to investigate after hearing voices. As he reached the door, 27-year-old Kalvin Ferrygood allegedly tried to force his way in. That is when the homeowner opened fire.
WGNO reports that "responding officers and firefighters administered aid to Ferrygood," but to no avail. He was transported to a New Orleans hospital and pronounced dead.
Featured GOA News & Updates