GOA, GOF Sue North Carolina Sheriff for Not Issuing Gun Permits
Written by Jordan Stein
Published: 05 August 2021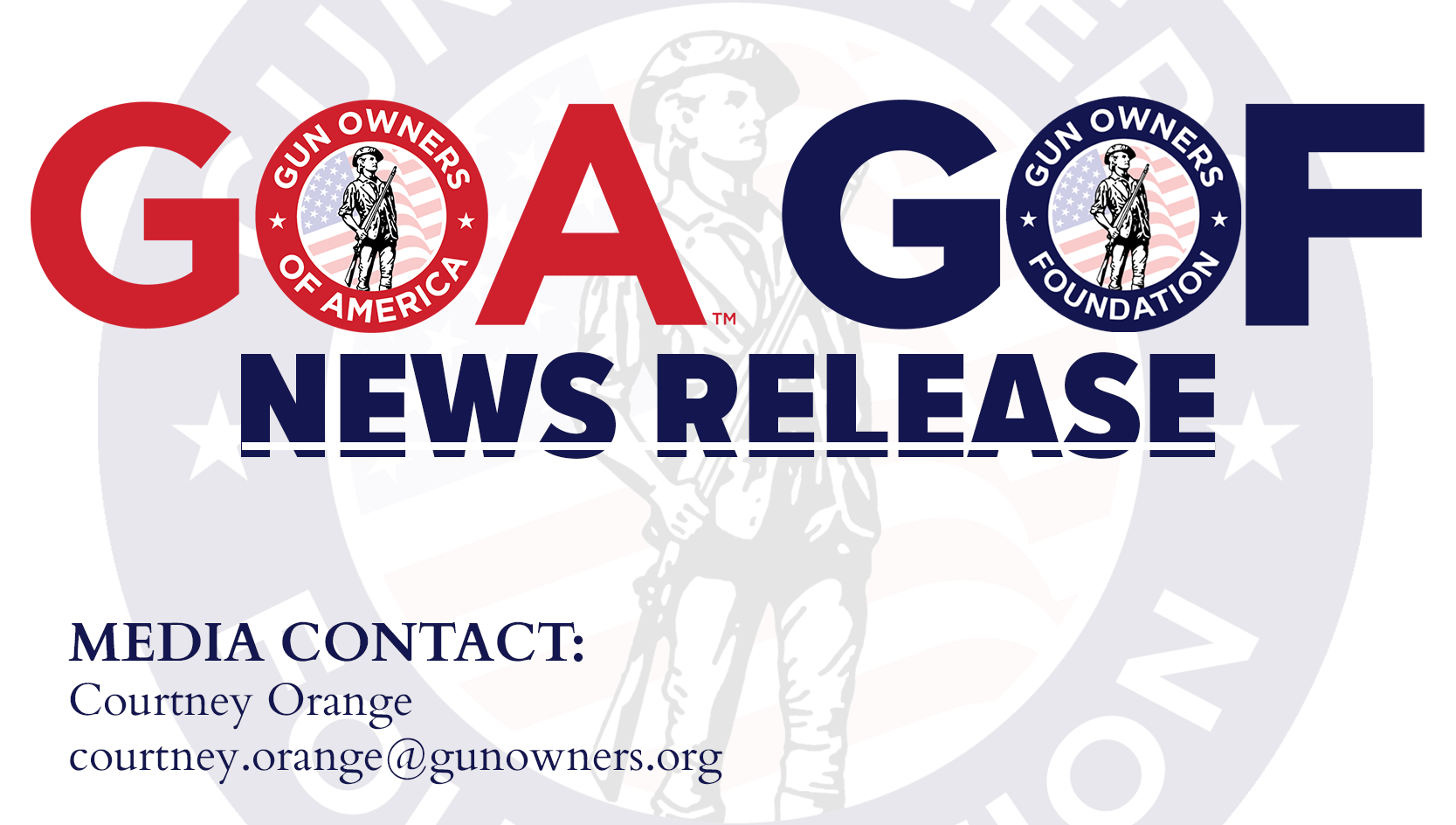 August 5th, 2021
For immediate release
GOA, GOF Sue North Carolina Sheriff for Not Issuing Gun Permits
Springfield, VA – Gun Owners of America (GOA), Gun Owners Foundation (GOF), Grass Roots North Carolina (GRNC) and other freedom-minded organizations and individuals are suing Mecklenburg County Sheriff, Garry McFadden, for failing to issue Pistol Purchase Permits (PPP) and Concealed Handgun Permits (CHP) within the time prescribed by state law.
In response to Sheriff McFadden's unlawful actions — which have been sitting on outstanding applications for over a year — GOA and GOF Senior Vice President Erich Pratt stated:
The decision to delay PPP and CHP issuances cannot be justified. Sheriff McFadden has no authority to suspend the right to "keep and bear arms" as it is protected by federal and state constitutions.
By refusing to process applications for both types of documents, he has made it impossible for many of his constituents to lawfully obtain handguns. And he has prohibited others from obtaining permits so they may legally use their handguns for self-defense.
The case can be viewed here.
Erich Pratt, or another GOA spokesperson, is available for interviews. Gun Owners of America, and its sister organization Gun Owners Foundation, are nonprofits dedicated to protecting the right to keep and bear arms without compromise. For more information, visit GOA's Press Center.
— GOA —