Chicago Gun Control Activist Gets Gun, Says Her Community's Too Dangerous to Live Without One
Written by AWR Hawkins, Breitbart
Published: 28 September 2017
Chicago Gun Control Activist Gets Gun, Says Her Community's Too Dangerous to Live Without One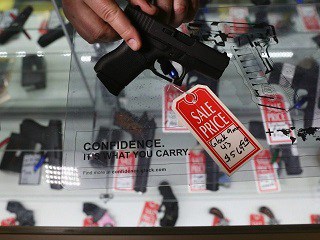 A gun control activist in Chicago got a gun and justified it by saying her community is too dangerous to live in without one.
The activist–Camiella Williams–got a concealed carry permit too.
According to NPR, Williams grew up living on Chicago's South Side and was personally impacted by violence at age nine, when she was hit in the head with a brick. She became involved in gang activity, acquired a gun at age 12, and lived violently until she had a son at age 18. At that point she decided to make a change; she moved away from the South Side, got a GED and a college education, and began lobbying the state for Illinois for more gun control.
She also traveled to Washington DC to press members of Congress to pass more gun laws.
Click here to see more 2A articles like this one.
And Williams continues to lobby, yet NPR's Chip Mitchell reports that Williams has two thing most people would not expect a gun control proponent to possess–a gun and a concealed carry permit. Moreover, Williams makes clear she is ready to use her gun if she has too.
She said, "I mean I just know that I would probably retaliate."
Featured GOA News & Updates