California's War on Guns Broadens to a War on Ammunition Beginning January 1, 2018
Written by Gun Owners of America
Published: 14 December 2017
California's War on Guns Broadens to a War on Ammunition Beginning January 1, 2018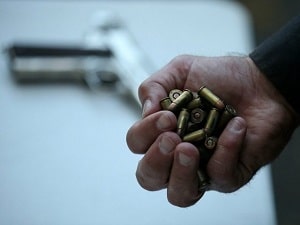 California's war on guns will soon broaden to a war on ammunition as a ban on the possession of bullets purchased out-of-state takes effect January 1, 2018.
This is one of many steps going into effect which will quickly place ammunition under controls similar to those which Democrat lawmakers have placed on firearms.
According to the Sacramento Bee, it will also be illegal "to transfer or buy ammo" from anyone other than a licensed dealer within the state, beginning January 1. California residents can order ammunition from a catalog as long as they have that ammunition shipped to a licensed dealer for pickup. The dealer will then add a "processing fee" to the cost of the ammunition.
In this scenario, a "processing fee" is just another tax that law-abiding citizens will pay for the bullets they buy.
Then, in 2019, all ammunition purchasers will be required to undergo a background check like those currently required for firearm sales. That background check will require the law-abiding citizen to "pay a $1 state fee" for the check. That "fee" is yet another tax.
This is how gun control or, in this case, ammunition control, works. First. they limit the supply by passing a law that it is only legal to possess ammunition purchased in California. Then they pass a law narrowing options even further, so that it is only legal to purchase in-state ammunition from a licensed dealer. Then they apply a tax but call it a "processing fee." And in 2019 they will apply another tax of $1 to help cover the cost of a point of sale background check for law-abiding ammunition purchasers.
Featured GOA News & Updates