'Bump stock' ban on hold in Columbus, Ohio, as judge weighs larger legal issues
Written by David Sherfinski, Washington Times
Published: 10 July 2018
An Ohio judge this week extended a temporary restraining order blocking Columbus' enforcement of a new ban on "bump stock" devices amid a national debate over whether localities — and even the federal government — can legally ban them.
Franklin County Judge David E. Cain determined that gun owners who challenged the rules, approved by the city in May, would suffer if the order takes effect while he is deciding the bigger legal issues.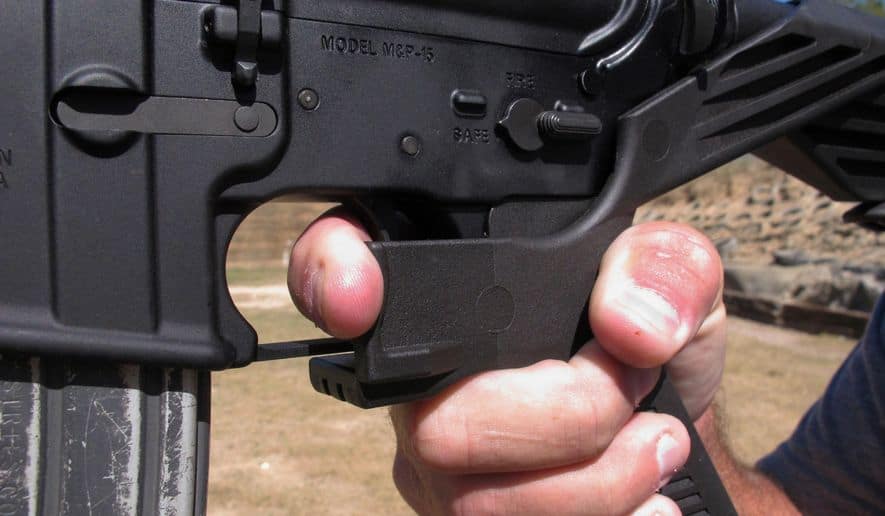 Gun rights groups are hoping that signals Judge Cain will side with them in his eventual ruling. …
Gun rights groups say they also will sue to stop any restrictions that the Trump administration may try to impose.
Click here to see more GOA News articles like this one.
They pointed to multiple agency decisions during the Obama administration that the devices fell outside of what the Bureau of Alcohol, Tobacco, Firearms and Explosives is allowed to regulate.
Erich Pratt, executive director of Gun Owners of America, said Tuesday that his group's attorneys are still preparing a legal challenge to Mr. Trump's "illegal executive action" and that he plans to seek out other like-minded groups to join them once things are finalized.
Featured GOA News & Updates