Man Kicks in Ex-Girlfriend's Door, Dies from Multiple Gunshot Wounds
Written by AWR Hawkins
Published: 25 March 2017
Man Kicks in Ex-Girlfriend's Door, Dies from Multiple Gunshot Wounds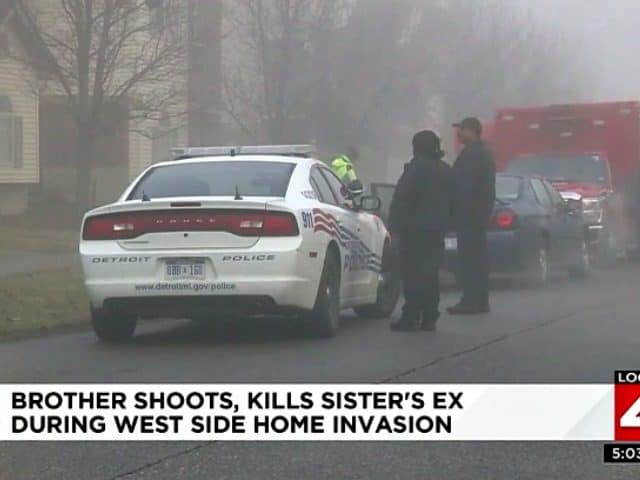 A 21-year-old suspect who kicked in his ex-girlfriend's door died from multiple gunshot wounds after the former girlfriend's brother opened fire.
The incident occurred in Detroit on Tuesday.
According to ClickonDetroit, the suspect began kicking on his ex-girlfriend's door around 8:10 a.m. The girl's 32-year-old brother opened fire on the suspect, shooting him "multiple times in the chest" and killing him.
Police and the ex-girlfriend's neighbors said, "the man had been stalking his ex…[in] a case of domestic violence that had been going on for too long." One neighbor said "the woman hasn't lived at the apartment for long, but her garage door and window already have scratches and dents caused last week by her ex-boyfriend."
The suspect was allegedly armed when he kicked in the door. Police have recovered the suspect's gun and the gun used to kill the suspect.