Black Gun Owner Will Give Birth in Prison After Trying to Protect 2-Year-Old Daughter from Assailant
Written by Robby Soave, Reason
Published: 02 May 2018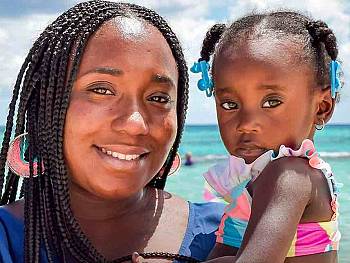 Siwatu-Salama Ra is a 26-year-old black mother who watched in horror as an angry assailant—a neighbor with whom Ra had a dispute—deliberately crashed her vehicle into Ra's car while Ra's two-year-old daughter was playing inside. Ra removed her unloaded, legally purchased handgun from the glove box and brandished it, scaring the neighbor off.
The assailant, Channel Harvey, was never charged. Ra was arrested for felonious assault. She is now serving a mandatory two-year-sentence, even though Michigan is a Stand Your Ground state and Ra was clearly defending her family on her own property.
Ra is pregnant, and she is expected to give birth in prison.
The Detroit Metro Times, The Root, and Democracy Now! have all reported on the overwhelming criminal justice failures on display here. The jury in Ra's trial evidently ended deliberations early in order to wrap the case up before a major snowstorm hit—and that's not even the craziest thing about this case. The Detroit Police Department apparently treated Harvey as the victim, even though she rammed Ra's car, for the sole reason that Harvey beat Ra to the station and filed a police report first.