Armed Citizen takes down shooter
Written by Laura Widener, American Military News
Published: 06 August 2018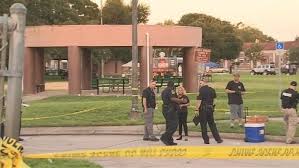 Armed citizen takes down shooter at back-to-school event
Over the weekend, a shooter was stopped at a local back-to-school event at a Titusville, Florida Park thanks to an armed bystander.
After a fistfight broke out at the event, an individual returned to the park with a firearm and opened fire just after 5:20 p.m., WFTV reported.
Click here to see more Self-Defense articles like this one.
A bystander at the event withdrew their own firearm and returned fire on the shooter. The bystander was licensed to carry the firearm, and was said to have fully cooperated with law enforcement's investigation.
The shooter received life-threatening injuries and was airlifted to a local hospital. His condition is unknown. …
Featured GOA News & Updates