Congress Pushes to Arm Service Members at Military Recruitment Centers
Written by Kellie Meyer, Washington Correspondent for KFYR
Published: 31 July 2015
There has been a big push on Capitol Hill to arm service members at recruitment centers in light of what happened in Chattanooga, Tenn.
Rep. Jody Hice, R-Ga., proposed his own legislation last week in the House and so did Sen. Steve Daines, R-Mont., in the Senate. It seems everyone is jumping in to get their own legislation in the ring.
"I think it's very appropriate and proper for military facilities to allow their personnel to be armed," said Sen. Dan Coats, R-Ind.
"If we could harden those sites or create better safety strategies we should," said Sen. Bob Casey, D-Penn.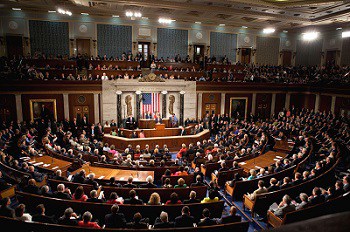 Lawmakers from all sides are speaking out about arming our servicemen and women at recruiting stations.
"The fastest way to stop a bad guy with a gun is to give a good guy a gun," Daines said.
Just last week, Daines introduced legislation in the Senate to allow the military to authorize those who work at recruiting centers to be armed.
"I think it's ridiculous that our men and women who are in uniform who are in our recruitment centers today on behalf of our armed forces are not allowed to be armed," Daines said.
A day later, Hice introduced his Military Recruiter Right to Carry Act in the House. Twenty years ago, the Pentagon barred most servicemen from carrying firearms at military installations. Democratic and Republican members of the House from Tennessee are working to lift that.
"We're in a much more dangerous and volatile world now than we were in 1992," Hice said.
But some at the Pentagon worry if this change could lead to additional security concerns.
"When you're dealing with a world of terrorists and for them to be unarmed is a very dangerous thing. And we're talking American heroes and they need the same rights as private citizens," Hice said.
Both bills are in the process of gaining support from cosponsors, but with the House already gone for August recess and the Senate leaving next week, some are left wondering if we'll have to wait until September to see any progress.
Watch the Video at KFYT-TV