Democrats Want to Punish You for What Happened in Texas
Written by admin
Published: 02 November 2017
Again, Good Guy with a Gun Stops Bad Guy With a Gun
Click on the Take Action button to urge your Representative to ask House Speaker Paul Ryan to bring up H.R. 38 immediately.
---
Not a GOA member yet?   You can join Gun Owners of America today for only $20 — and this will double your contribution because of our matching fund!
---
Democrats Raise War Chant for Gun Control in Response to Carnage in Texas
Dear friend,
Yesterday's news was heart wrenching.
Along with patriots like you, we are grieving for our fellow Americans in Sutherland Springs, Texas.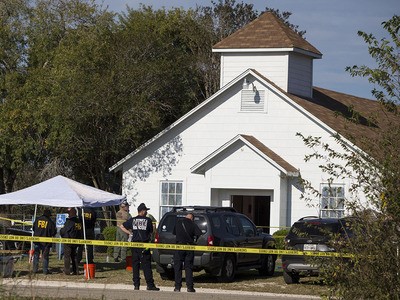 Our thoughts and prayers certainly go out to the victims of that horrific tragedy.
At last count, 26 died when a man opened fire on the congregation of the First Baptist Church of Sutherland Springs.
The evil which would cause even a demented individual to open fire in a church is incomprehensible to any sane mind.
Gun Control Fails Again: Killer Passed Background Check
Senator Elizabeth Warren (D-MA) ranted that "thoughts and prayers are not enough."  We need to address "gun violence" immediately, she said.
And she was joined by Senators Richard Blumenthal (D-CT), Bob Casey (D-PA), Dick Durbin (D-IL), Dianne Feinstein (D-CA) and Chris Murphy (D-CT) — all of whom are clamoring for more gun restrictions.
But here's an inconvenient truth for these gun control fanatics who are now demanding background checks on private purchases.
The killer already passed a background check at a gun store!
Not only that, he was denied a carry permit by the state of Texas.
But did that stop him from carrying gun a handgun yesterday?  Absolutely not!
How many times do we have to repeat this:  Gun control laws do NOT stop bad guys from getting firearms … or from carrying or using them … or from utilizing trucks or any other item … to commit heinous acts of violence!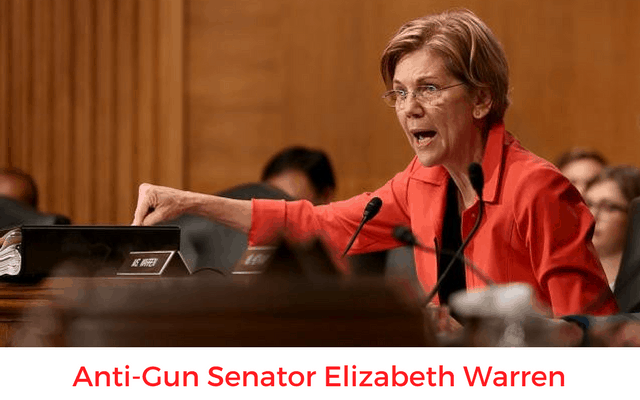 There is NOTHING that gun grabbers are proposing today that would have made a lick of difference in yesterday's shooting.
Speaking of making a difference, though, there was one tiny, microscopic point of light to this unimaginable horror.
Good Guy With Rifle Stops Bad Guy with Gun!
The New York Post is reporting that a sharp shooting plumber hit the gunman through a "gap in his body armor."
According to other reports, the plumber is "known as an excellent shot" in his small town.
No kidding.  God bless that man!
The plumber's cousin says that he used his AR-15 to gravely wound the attacker.
Fox News reports that Texas law enforcement officials have already indicated that the armed neighbor "saved countless lives."
Indeed, Fox Cable News was reporting this morning that preliminary evidence seems to indicate the gunman was going to hit other sites to continue his carnage.
So, if there is any message to be learned from this, it is that Congress and the state legislatures need to disabuse themselves of the notion that passing more gun control laws will somehow make Americans safe.
I agree with the Republican Texas Attorney General Ken Paxton who insightfully said:
I would rather arm law-abiding citizens … as opposed to trying to pass laws that would prevent law-abiding citizens from having guns.
I am very proud of AG Paxton for standing up for our gun rights.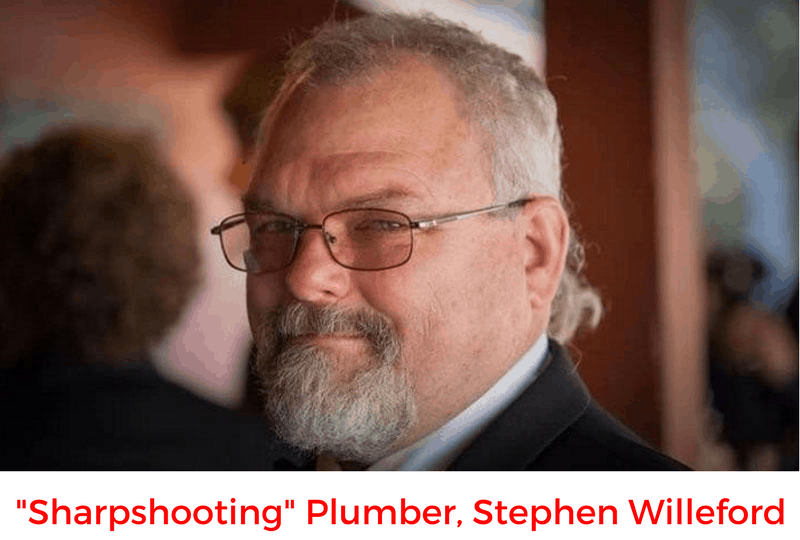 Gun Owners of America strongly supported his campaign for Attorney General in 2014.  He is a tremendous American!
If you have a Facebook account, you can thank him for standing up for our Second Amendment-protected rights at by sending him a message here.
And to Paxton's point, we should encourage our legislators in Washington to not shrink back now.
So let's encourage our congressmen to pass H.R. 38, the Hudson reciprocity bill, which, among other things, would further encourage law-abiding Americans to carry guns with them.
Please urge your Representative to ask House Speaker Paul Ryan to bring up H.R. 38 immediately.
Thank you for your much needed help.
In Liberty,
Erich Pratt
Executive Director
P.S.  Please urge your Representative to ask House Speaker Paul Ryan to bring up H.R. 38 immediately.  And please consider chipping in $20, 35, or $50 to GOA's matching fund to double our lobbying efforts! (Contributions of $20 or more come with a membership in GOA.)