NYT Columnist Gets Ripped For Peddling Gun Control Talking Points After NYC Terror Attack
Written by Matt Vespa, Bearing Arms
Published: 01 November 2017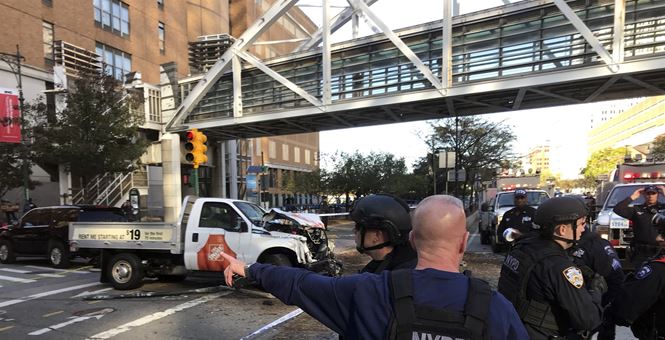 NYT Columnist Gets Ripped For Peddling Gun Control Talking Points After NYC Terror Attack
Nicholas Kristof stepped on a rake last night—and it wasn't pretty. The New York Times columnist decided to go there on gun control when it was wholly unnecessary to do so. On Tuesday, 29-year-old Sayfullo Habibullaevic Saipov drove a rented Home Depot pickup truck through a bike path in lower Manhattan and plowed through bystanders and cyclists. Eight people are dead, close to dozen more injured and you're going to give New York a pat on the back for having strict gun laws. This was possibly in response to Saipov exiting his truck holding fake guns. He was obviously trying to commit suicide by cop, but martyrdom was denied; the NYPD shot him but he's alive (via CBS News):
Police and witnesses say a man deliberately drove a rented truck onto a busy bicycle path near the World Trade Center in lower Manhattan, killing eight people and injuring at least 12 others, then emerged from the vehicle screaming and brandishing imitation firearms before being shot by police. The suspect was wounded and taken into custody.
Click here to see more 2A articles like this one.
In the aftermath of the attack, Kristof tweeted, "The NYC terrorist had a pellet gun and a paintball gun. Good thing that in NYC he couldn't buy assault rifles, or the toll would be higher."
Featured GOA News & Updates