Bloomberg Joins Anti-gun Cops in Trying to Kill Constitutional Carry (NH)
Written by Erich Pratt
Published: 15 February 2017
URGENT:  Please Call Gov. Sununu Right Away!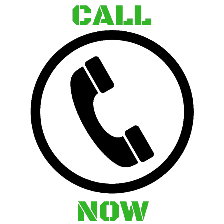 Please call Gov. Chris Sununu (603-271-2121) and tell him to ignore the anti-gun Leftists who are trying to suppress your Second Amendment rights. Use the Talking Points below to express your support for SB 12, the Constitutional Carry measure which is before him.
---
---
Don't Let Bloomberg's Billions Limit Your Right to Carry!
Dear Friend:
I need you to pick up your phone right away.Your gun rights are at stake!
The Constitutional Carry bill (SB 12) that was passed by both chambers is now headed to Gov. Chris Sununu's desk.
And gun grabbers are losing their minds.
If this bill gets signed into law, you won't need a permission slip to defend your life.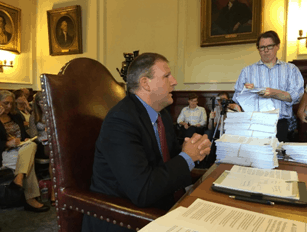 If this bill becomes law, innocent people can't be arrested for having a constitutional right without proper permission slips.
That's why foaming-at-the-mouth gun grabbers are now trying to convince Gov. Sununu to veto SB 12.
Which is why I need you to call Gov. Sununu right away!
GOA warned you last week how former New York City Mayor Michael Bloomberg would spend part of his billions to defeat this bill.
Well, one of Bloomberg's subsidiary groups — misnamed as Everytown for Gun Safety — is generating calls into the governor's office.
And if our past experience with Bloomberg's Everytown group is being repeated here, they are even generating the calls from out-of-state.
Joining the anti-gun Everytown is the anti-gun New Hampshire Association of Chiefs of Police (NHACOP).
A gun group that GOA works closely with in the state, the New Hampshire Firearms Coalition, has informed us of what NHACOP is doing.
These public employees are using their official titles — as well as your tax dollars — to lobby against your gun rights.
NHACOP is writing letters to the editor … issuing press releases … and appearing in uniform to lobby … all in an effort to kill Constitutional Carry.
This is outrageous!
And this is why I need you to call Governor Sununu right away at 603-271-2121.
Then, I need you to distribute this alert to as many pro-gun people as you know.
I've included Talking Points below to help you formulate some hard-hitting points, although I realize you probably don't need them.
I'm trusting that your passion for the Second Amendment can deliver the message clear enough: "Please support my Second Amendment rights by signing SB 12, the Constitutional Carry measure."
The Talking Points are just extra fodder for you.
Thank you so much for taking action.  It truly makes a difference!
In Liberty,
Erich Pratt
Executive Director
P.S.  Please contact Gov. Chris Sununu and call him at 603-271-2121.
---
Talking Points for Gov. Sununu
(Call the Governor at 603-271-2121)
1. There are already 12 other states that allow for Constitutional Carry, and they are 12 of the safest states in the country.
Two of the first states to pass Constitutional Carry in this century were Alaska (2003) and Arizona (2010). Both states saw their murder rates decline by 30% in the first five years their permitless carry laws were in effect.
Vermont has been a Constitutional Carry state since the beginning of our republic, and it is frequently ranked as the Safest State in the Union.
2. Over 90% of police nationwide support the principle of concealed carry for law-abiding citizens, according to a PoliceOne.com survey.
And law enforcement in states like Idaho and Maine have stated their public support for Constitutional Carry.
3. New Hampshire already has constitutional carry for Open Carry. That is, one doesn't need to beg permission to carry a handgun openly. So should a person, who is carrying a gun openly, become a criminal for pulling his shirt or jacket over his weapon? Or should one become a criminal for stepping into a car with a loaded gun openly displayed on his or her hip — something which is currently illegal today?  No, and that's just some of the reasons why we need SB 12 signed into law.
4. Finally, it's important to remind Gov. Sununu that this bill will not let criminals carry guns. After all, it is illegal for them to do so, even though they already carry guns illegally!
Featured GOA News & Updates