Constitutional Carry for Vehicles on the Move Again!
Written by admin
Published: 11 August 2015
Senator Gerald Allen has introduced Senate Bill 14, which recognizes your right to carry a concealed firearm in your own truck or car without a government permission slip.
It's constitutional carry for your car. If passed, you could legally protect yourself and your family while traveling.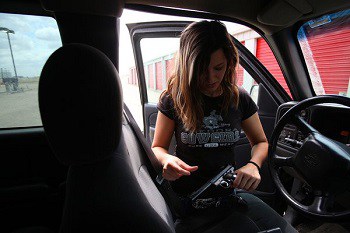 The numbers are in. Concealed carry lowers crime rates and keeps us safer. Allowing constitutional carry in your own vehicle doesn't just make sense, it's your right.
But gun grabbers think carjackers have more rights than citizens. They want to kill Senate Bill 14, and they have a good chance to.
Right now the legislature is in a special session. Since Senate Bill 14 is not a budget measure, it needs a two-thirds vote to pass.
Take action now to protect your rights. This would be an important victory for gun owners, and a defeat for gun grabbers.
ACTION: SB 14 has passed out of the Senate. So call your state representative right now at 334-242-7800. Tell him or her to vote for Senate Bill 14! Or you can email them a pre-written letter by clicking here.
Featured GOA News & Updates