State police numbers suggest spike in Virginia gun sales in recent months
Written by Tyler Arnold | The Center Square
Published: 21 July 2020
With riots breaking out across the country and COVID-19 causing economic uncertainty, gun sales in Virginia appear to be on the rise, according to numbers from the Virginia State Police.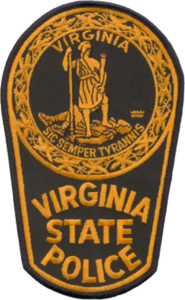 The Firearms Transaction Center tallied a 158 percent increase in firearm transactions in June 2020 (81,204 transactions) compared with June 2019 (31,501).
Transactions also were up in April and May. April had 62,620 transactions compared with 32,663 in April 2019, and May saw 56,526 transactions compared with 28,425 the previous May.
This year's transactions already have come close to last year's total. From Jan. 1 to July 2, 410,493 transactions took place. Last year's total was 484,550 transactions.
Virginia also saw a spike in gun sales toward the end of last year after Democrats announced their gun-control agenda, most of which was passed by the General Assembly last spring and signed into law by Gov. Ralph Northam…
"People are buying guns in record numbers because they're scared of what's happening across the country," Gun Owners of America Senior Vice president Erich Pratt told The Center Square in an email.
"They are scared of looters and rioters; they are worried that police may not be able to protect them," Pratt said. "People want the ability to defend themselves. Just last week, an armed motorist in Indiana used his firearm to stop a mass shooter in his tracks. People intuitively realize that guns save lives. And in an environment where the police are outnumbered, or hindered from doing their jobs, people will acquire firearms for their own self-defense. They are doing this at an unparalleled rate, despite efforts by elected Democrats to inhibit them from exercising their constitutionally-protected rights."
Read more at The Center Square