The SKS Rifle, Reportedly Used in Virginia Mass Shooting, Is Not An 'AK Variant'
Written by Matthew Balan
Published: 15 June 2017
The SKS Rifle, Reportedly Used in Virginia Mass Shooting, Is Not An 'AK Variant'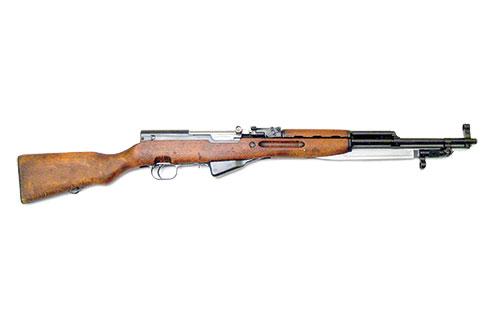 Several media outlets — most notably, CNN — have forwarded erroneous information about the firearm reportedly used in the Wednesday mass shooting in Alexandria, Virginia that targeted Republican members of Congress.
A Wednesday article on CNN.com pointed out that "traces are still being done on the two firearms recovered at the scene — an SKS rifle 7.62 (which is a Chinese-made AK variant) and a 9 mm pistol, a law enforcement source tells CNN."
During the 11 pm Eastern hour on Wednesday night, correspondent Jessica Schneider used similar language during an on-air report (see video above): "A law enforcement source says two weapons were recovered at the scene — a SKS rifle, a Chinese-made AK variant that investigators believe was used in the shooting; and a nine millimeter pistol."
A Wednesday article from the Chicago Tribune noted that the deceased gunman, James Hodgkinson, "had purchased at least three guns, all from a local gun dealer, and had a permit to carry a concealed weapon, a source said. Among those three guns was an SKS assault rifle, the source said."
Trump-supporting website Breitbart referenced Tribune's reporting in a Wednesday write-up, including the "SKS assault rifle" phrase.
It should be pointed out, however, that the SKS is neither a "AK variant," nor is it an "assault rifle." The semi-automatic firearm, which was originally issued by the Soviet Union, actually predates the world-famous AK-47 (which is a select-fire assault rifle). It was among the first weapons to adopt the 7.62x39mm round, which was later used by the AK.
The SKS was also not classified as an "assault weapon" under the now-expired 1994 Public Safety and Recreational Firearms Use Protection Act. Nearly twenty years later, Democratic Senator Dianne Feinstein didn't include the firearm in her list of "assault weapons" that would be banned under a gun control bill she proposed in 2013.