NH: Partisan Gun Confiscation Moves to the Governor — Urge Him to Veto Bills
Written by Alan M. Rice, New Hampshire State Director
Published: 14 July 2020
We have sent several alerts on HB 687 and HB 1660. Both bills allow the confiscation of firearms without Due Process, after an ex parte telephonic hearing in which the accused may not have an opportunity to participate.
Both are hyper-partisan bills that passed the legislature without a single Republican vote and will soon land on Governor Sununu's desk.  We must keep the heat on and make sure that the Governor knows that gun owners are strongly opposed to both HB 687 and HB 1660.  Both of these must be vetoed.
We do not know exactly when these will get to the Governor; the Speaker of the House is in control of the bills.  And you can be sure, with a Speaker who is as virulently anti-gun as Rep. Stephen Shurtleff (D), they will be sent to the Governor at a time when anti-gun Speaker Shurtleff thinks that he will get the maximum political impact.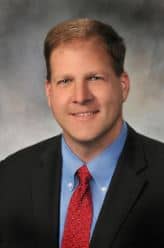 If you would like some additional information on these bills, please click here and here and here.  I cannot overstate the seriousness of these full frontal assaults on Second, Fourth and Fifth Amendment rights.
We must stop both HB 687 and HB 1660:
HB 1660 passed without a single Republican vote and is essentially the same as HB 696, which Governor Sununu vetoed.  We need your help to convince Governor Sununu to veto HB 1660 this year.  It is the same bill.
HB 687 is essentially the same "no Due Process" gun confiscation that  Bloomberg, Gabby Giffords and the Brady Group are pushing in dozens of other states.
Time is of the essence. Please call the Governor's Office — at (603)271-2121 — and urge him to veto both HB 687 and HB 1660.  
So far, Governor Sununu has vetoed every single word of gun control that the radical left legislature sent him. Then, when Covid-19 hit, he designated the firearms industry as "essential."  He has been a solid friend of the Second Amendment.
So please, when you call to politely ask him to veto HB 687 and HB 1660, don't forget to thank him for his past work.
Then after you call, it would be helpful to follow up with an email.  Please Take Action above to send a pre-written message to Governor Sununu.
Featured GOA News & Updates