Urge Governor Sununu to Veto Gun Confiscation
Written by Alan M. Rice, New Hampshire State Director
Published: 15 March 2020

In our last update we told you that HB 1660, elder care gun confiscation, was going to be considered by the full Senate.  On March 12, the Senate voted to pass HB 1660 on a straight party line vote.  The bill will now be sent to Governor Sununu for his consideration.
To learn more about why this is bad and why you should urge Governor Sununu to veto HB 1660, please see our earlier alerts by clicking here, here and here.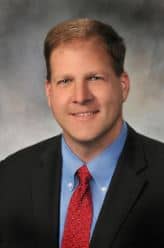 Your help is needed to stop gun confiscation. This passed the House and Senate, and the Governor is our last opportunity to stop this. Please email the Governor (above) and urge him to veto HB 1660, which is essentially the same bill as HB 696 which he vetoed last year.
As you are probably aware, in addition to gun confiscation, the legislature has been considering several other anti-gun bills.  GOA's informational page has been updated to show the current status of these infringement s on your right to keep and bear arms.  GOA is opposed to all of them and you can click here to view that page.
Featured GOA News & Updates