NH: gun confiscation to be pushed in Senate committee hearing
Written by Alan Rice
Published: 02 March 2020
Urge Your Senators and Governor Sununu to Oppose Gun Confiscation
HB 1660 is an Anti-Gun Bill
Last week, our Legislative Counsel, Michael Hammond told you about HB 1660, the Elder Care Gun Confiscation bill.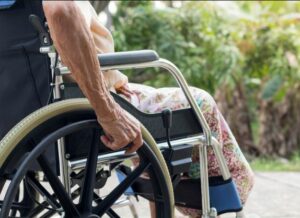 Make no mistake, HB 1660 is gun confiscation disguised as an "elder care" bill.
To confirm this, one only needs to look at the sponsor list which is a who's who of New Hampshire's gun control leaders.
HB 1660 passed the House of Representatives last week without a single Republican vote and two courageous Democrats voting NO.  It is now being fast-tracked through the Senate.
A public hearing has been scheduled in the Senate Judiciary Committee for Tuesday, March 3, 2020 at 915AM in Statehouse Room 100.
We need your help to stop gun confiscation. First, please email your Senators (above) and urge them to oppose "elder care" gun confiscation. 
Then, please follow up your email with a phone call to Governor Sununu at (603) 272-2121 and urge him to veto HB 1660 which is essentially the same bill as HB 696, which he vetoed last year.
Back in September, I explained that the left is introducing a long list of anti-gun bills in an attempt to force Governor Sununu to cave.  These bills are not about protecting vulnerable adults, our children or public safety — they represent an attempt at a total leftist takeover of New Hampshire.
If the radical left can get enough Republicans and Governor Sununu to go along with even one of these outrageous bills, they win because they know that it will discourage the Governor's base and will probably result in many voters staying home in November.
If possible, please attend the March 3 public hearing.  You don't have to speak if you don't want to — you can sign in as being opposed to HB 1660.
Whether or not you plan to attend the hearing, please take the time to send a prepared email to your New Hampshire Senator (above) and Governor Sununu (Click Here).
Thank you.
Featured GOA News & Updates